You are here
Adam Greubel
BA in Psychology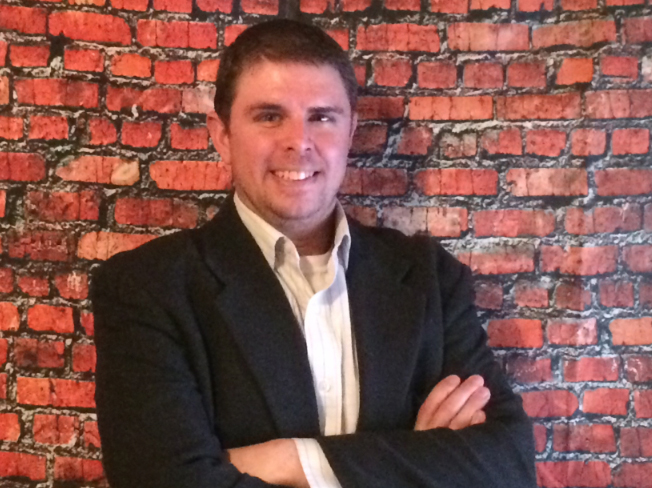 "There is no time like the present. The years will continue to fly by, whether you are in school or not, so you might as well start now. It is not always easy, but the rewards are worth the effort and you will be done before you know it."
How does your current job relate to the field of psychology? What is the most gratifying aspect of your job? What is the most difficult aspect?
I work for a personal injury law firm, so though my job does not directly relate to the field of psychology, I feel that an understanding of psychology is useful within nearly any profession.  Having the knowledge of why people act the way they do is helpful when dealing with clients and co-workers, in addition to being useful when examining one's own behaviors and characteristics. 
The most gratifying aspect of my job is also the most difficult aspect.  I process settlements for clients who have been injured due to exposure to asbestos.  Many of my clients are very sick, battling malignant cancers.  I also regularly interact with the family of clients who have passed away.  While it is gratifying to help these people receive some sort of compensation for their injuries, it is difficult to deal with the pain and suffering that has led these people to seek our services.
Why did you choose to earn a BA in Psychology? Why at CUNY SPS and why an online program?
Psychology has always been an interesting subject to me.  We are the most complex creatures on the planet; it is fascinating to learn more about what makes us behave and feel the way that we do.  I was originally an Aviation major and stopped just short of finishing.  I felt psychology was a great major to finish my degree in because it has useful applications across a wide variety of career paths. 
I chose an online program for two reasons.  For one, I work full-time, and online classes give me the flexibility I need to juggle my busy schedule.  Second, after three years of attending brick and mortar universities, I discovered I do not particularly enjoy learning in a classroom environment.  I like the challenge that online classes offer of learning the material on your own from textbooks and articles and then furthering your depth of learning through class discussion.
I chose CUNY SPS based on the reputation of the CUNY system.  They were an affordable option that carried with them the prestige of the entire CUNY network.  Once I began classes, I found that CUNY was a great fit for me.
Did you ever think that you would enroll in an online program?
I had previously taken online classes and found them to be more enjoyable and easier for me to "attend" than brick and mortar classes.  The trick was finding a reputable school that offered a fully online degree program.
What motivated you to return to school to finish your bachelor's degree?
I returned to school because my unfinished degree was always looming there.  In order to stay competitive in the workplace, it is very important to have an undergraduate degree at the minimum, so I decided it was time to get serious and finish what I had started.
In which track are you currently enrolled or in which track to you plan to enroll: Organizational Psychology, Psychological Development, or Psychopathology?  What intrigues you about your specific track?
I am on the Organizational Psychology track.  Other areas of psychology interested me as well, but I chose this track because it was the best fit for the kind of jobs I will be looking for and the Master's program I intend to complete.
Which courses/aspects of the program have you enjoyed most?
I have really enjoyed the people I have worked with throughout this process.  The professors at CUNY SPS are top notch and are very helpful.  The students are great to interact with and generally are very driven and provide insightful conversation on the topics of study.
Which professional and/or personal goal would you like to achieve prior to graduation? In which ways have you grown as a result of your students at CUNY SPS?
Well, graduation is just weeks away, so I would hope any goals I had planned have been met already.  My main goal starting at CUNY was to finish my degree and to do the best I possibly could in each of my classes.  I am now 2 weeks from the end of my final class and still have a 4.0 GPA, so I would say my goals were met.
What advice would you give to someone who is considering returning to school to complete his/her bachelor's degree?
There is no time like the present.  The years will continue to fly by, whether you are in school or not, so you might as well start now.  It is not always easy, but the rewards are worth the effort and you will be done before you know it.
Is there anything else you would like to tell us about your experience in the program?
It's been a very positive experience.  There were times when I asked myself what have I gotten myself into, but you just put your head down and keep pushing through.  I have attended a few different colleges on my journey to finishing my degree and the professors at CUNY SPS are among some of the best I've had.
Get to know a little bit more about Adam:
Place of employment:  Weitz & Luxenberg, P.C.
Job title: Settlement Supervisor
Area of residence: Brooklyn, NY
Weirdest place you have studied: On the beach in Dominican Republic
Best thing about your community or NYC: NYC is a city of endless opportunity.
What you enjoy doing in your spare time: I enjoy getting away from the city to camp and fish.