You are here
Tiffany Washington
BA in Psychology
Class of 2019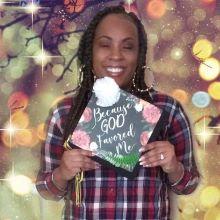 "I enjoyed the overwhelming support from fellow classmates and faculty."
What were some of the most defining aspects of your time at CUNY SPS?
I enjoyed the overwhelming support from fellow classmates and faculty.
What is the best piece of advice or most important thing you learned at CUNY SPS?
When beginning at CUNY SPS as a new or transfer student, always remain vigilant in keeping in touch with your academic advisor. Throughout the nature of my time at CUNY SPS, Arianna was such a great support system.
Who influenced you the most? Please feel free to include anyone from the CUNY SPS community including faculty, staff, or fellow classmates.
Giselle Gourrier was the one who influenced me the most because she ensured that her students understood the material along with providing her number to call her for any additional support we may have needed.
How has your CUNY SPS influenced your current job, and your career overall?
Pursuing psychology has granted me the opportunity to further understand the development of the whole child as I am a preschool teacher for children between the ages of 3 to 5 years old.
What is the most rewarding aspect of your job?
Teaching young children within the Head Start community.
Where do you see yourself in five years?
I see myself becoming a NY certified board of education teacher for children from kindergarten to first grade.
outside the classroom
What show/s are you currently watching? Sister, Sister on Netflix
What is your favorite meal? Macaroni and cheese along with avocado and seafood.
Favorite or most recent book you read? My Holy Bible
Facebook, Twitter, Instagram, LinkedIn, TikTok, none, all? No social media
List 3 things you would bring to a deserted island. 1) Water, 2) Cell phone, 3) And my fiancé