You are here
Milan Fredricks
BA in Communication and Media
Class of 2020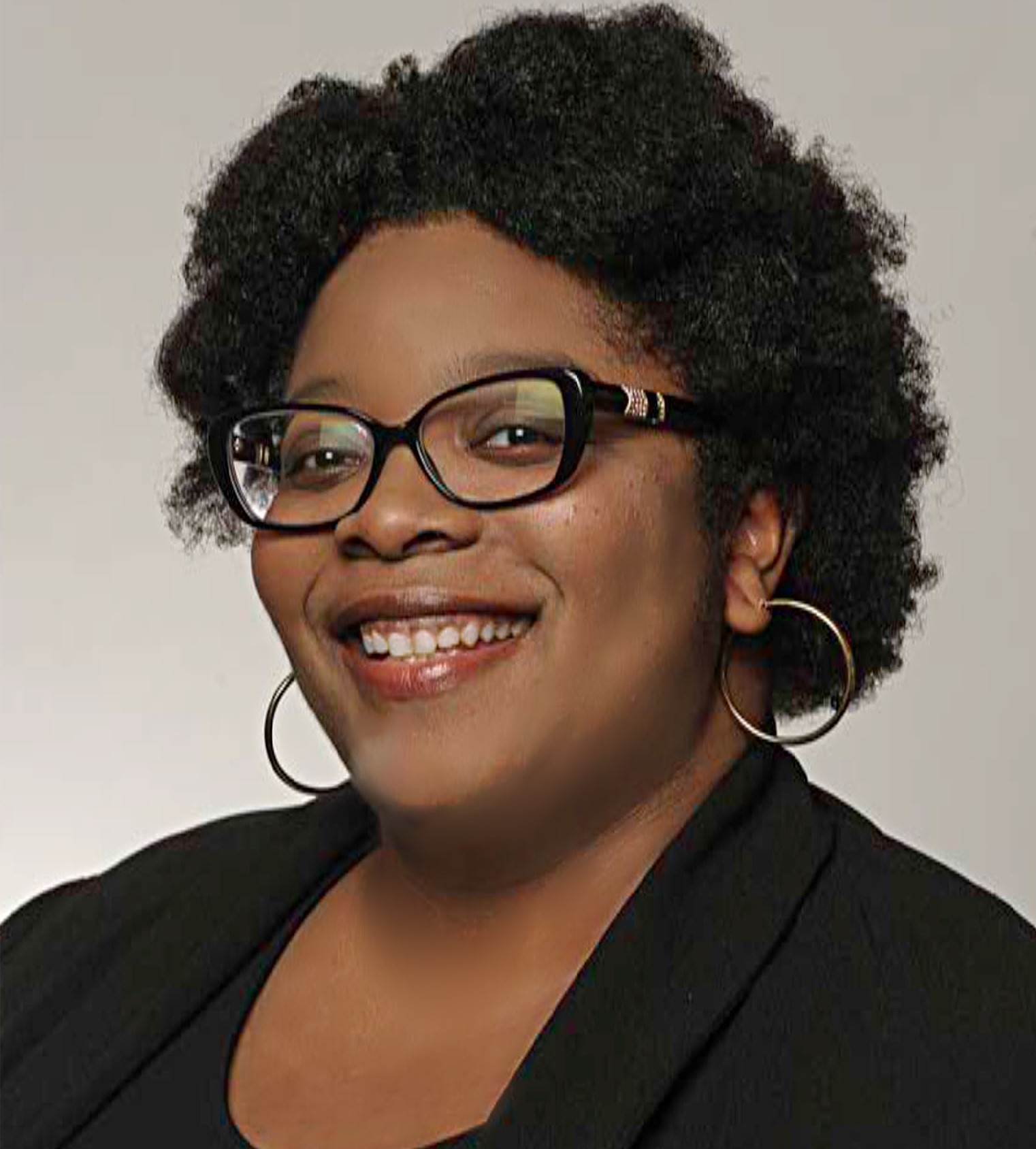 "The skills I gained and strengthened at CUNY SPS prepared me for graduate school. I felt ready to take on this next step because of what I already received."
What were some of the most defining aspects of your time at CUNY SPS?
I found a real community at CUNY SPS. When I first enrolled at CUNY SPS, my intentions were simply to finish my bachelor's degree. Get in and get out. I didn't expect to meet the people I met and make the lifelong friendships and connections I have made. I've had experience with other colleges and universities, and I never felt seen. I was just one of many, one spoke in the wheel. But at CUNY SPS, I was able to leave my mark. I joined student government, helped found the school's first student newspaper, and aimed to be an integral part of the CUNY SPS family. And it feels like a family. We have a dean who cares about the students and their experiences at the School, and shows it daily in his actions. He listens to the students and takes their input seriously. We have professors who do an amazing job preparing students for the world and staff that support us every step of the way. That's different. That's the CUNY SPS way and it makes me very proud to be an alumna and forever a part of the CUNY SPS family.
What is the best piece of advice, or most important thing you learned at CUNY SPS?
The best piece of advice I can give to students is to get involved as much as you can. There are so many opportunities to join current clubs and organizations, or even create your own. For example, I saw that there is a Black Student Union at CUNY SPS and I was thrilled to pieces! We need as much of that as possible to help foster a true collegiate experience. Yes, CUNY SPS is primarily aimed at (and demographically made up of) working adults going back to school to get or finish their degree. But I learned so much and gained so much insight and experience from my involvement in student groups at CUNY SPS.
Who influenced you the most? Please feel free to include anyone from the CUNY SPS community including faculty, staff, or fellow classmates.
Faculty: My most demanding and critically difficult course was CM 309-Communication and Cultural Change taught by Dr. Nina Hien. That class was the hardest and most rewarding class I took at CUNY SPS. All my courses were great in their own right. But Dr. Hien forced me to think and to write in a way I never had before. That class improved my writing and made me a more confident writer. I'm still a work in progress but I credit Dr. Hien and CUNY SPS for helping me get to where I am now.
Staff: Dr. Elizabeth Alsop, as academic director of the Communication and Media (and Liberal Studies) program, is the best thing that happened to the program. She came in running. She devised ways to better engage her students and improved the program by incorporating disciplines necessary for them to learn, such as journalism and writing workshops, and courses focused on data visualization and storytelling. Dr. Alsop also graciously wrote a letter of recommendation for me for my graduate school applications, and I will always be thankful to her for doing that.
Additionally, Anthony Sweeney and Marissa Armanios were always there and willing to lend a hand to students. I have worked with both directly on special projects and as part of student organizations and appreciate how much extra time and effort they put into working with and for the students to make our experience as good as possible.
Fellow Students: Lisa Sheridan is one of my favorite people in the world. I met Lisa, a fellow C&M student and lifelong friend, in my first month at CUNY SPS when I attended a meeting about contributing to the school blog. Lisa had big ideas for a school newspaper and her energy and excitement pulled me in immediately. She has been a source of inspiration to me, and I partly credit my love of CUNY SPS and how much I enjoyed my time there to Lisa being there with me. Her strength of conviction, determination, and dedication awes me to this day.
How has your CUNY SPS influenced your current job, and your career overall?
My confidence has grown exponentially during and since my time at CUNY SPS. And my acceptance to both graduate programs I applied to (and I would have applied to CUNY SPS if they had an MS in Strategic Communications degree!) only amplified that. The skills I gained and strengthened at CUNY SPS prepared me for graduate school. I felt ready to take this next step because of what I already received. I'm about to start the last semester of my first year at Columbia University and I proudly proclaim CUNY SPS as my alma mater. While I am learning so much in my program at Columbia and every day getting more confident in myself as a leader, I credit CUNY SPS for providing the foundation that I am building from. And that extends to work as I take on more creative projects that challenge and engage me.
What is the most rewarding aspect of your job?
The most rewarding aspect of my job is knowing that my work supports the amazing mission of Columbia University in education, research, and clinical care. I especially enjoy when that work aligns with the areas of communications that most interest and challenge me. Getting the chance to design, work on social media, and internal communications is exciting and fun for me. And I always look forward to projects like these.
Where do you see yourself in five years?
This question really puts me on the spot (lol) because I honestly don't know! My grad degree offers almost limitless options in the types of industries and job roles I will be prepared for. And that's the draw to this degree. But simultaneously, having so many avenues available to pursue can be daunting when it comes to deciding which way to go. But I still have time and I'm confident that I will figure it out. I'm just enjoying this time to learn as much as I can, make as many connections as I can, and be ready for the new life that awaits me in five years.
OUTSIDE THE CLASSROOM
What show/s are you currently watching? I discovered "The Equalizer" on CBS with Queen Latifah and I am loving it! Seeing a 40-something Black woman kicking butt is a joy to watch and the show is well made. Aside from that, I love watching travel channels and ASMR channels on YouTube.
What is your favorite meal? My favorite meal is pizza. It's the best of everything and can literally cover all the food groups. How can you go wrong with pizza? And by that, I of course mean real pizza i.e., New York pizza. If you have to eat it with a knife and fork it's not a pizza!
What is your favorite line in a movie? One of my favorites (comedy) movies is Anchorman: The Legend of Ron Burgundy and the line where Ron Burgundy lost his job as a news anchor and is outside walking around aimlessly on a hot San Diego summer day, drinking milk directly from the carton. He exclaims, "Milk was a bad choice." It's a line I have used in real life to remark on a bad decision that I or someone else has made. Hilarious!
Favorite or most recent book you read?  Hands down The Kite Runner by Khaled Hosseini is the best book I have ever read. It is so beautifully written, descriptive in a way that immerses you in the pages. I can see what Khaled sees just by how he writes it. Poetic and tragic. It's heartbreaking and heartwarming. I cried painful and joyous tears when I read it. Such an amazing book!
Facebook, Twitter, Instagram, LinkedIn, TikTok, none, all? I am technically on all these platforms. Facebook is the platform I engage with the least. I would delete my FB account except for the groups I'm a part of. My favorites are Instagram for entertainment and LinkedIn for the obvious dominance in professional networking and training. But I recently discovered TikTok and enjoy it.
List 3 things you would bring to a deserted island.  Assuming that food is plentiful, I'd bring my iPad with all my Kindle books because reading is my favorite pastime, my bed because sleep is my other favorite pastime, and my best friend or little sister for company.