You are here
Lattina Brown
BS in Business
Class of 2018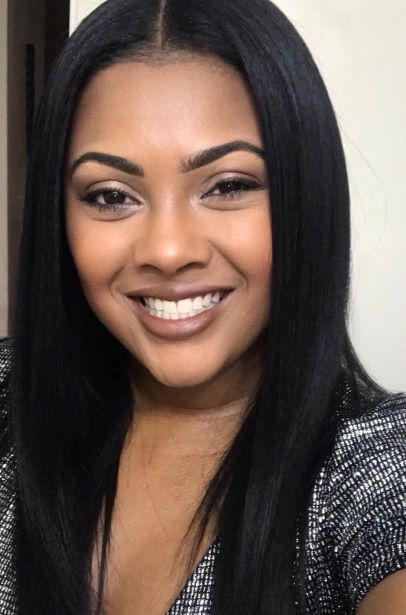 "Currently, I work for the government, I'm a candidate for public office and I am studying for the LSAT."
Why did you choose CUNY SPS?
Working a 9-5 job and being a mother is what prompted me to choose CUNY SPS. The flexible schedule and support from the staff and faculty is the reason why I decided to continue my education. The business degree is exactly what I was looking for to advance my career.
What most appealed to you about your CUNY SPS program?
My advisor was very good. I had a few good and bad moments in my life, but she never gave up on me. It was not an easy road for me. The online testing and group assignments were challenging for me, but the program helped build my leadership and partnership skills.
How did you find your online/classroom interaction with other students?  With faculty?
I think the interaction with the students was phenomenal. I had the pleasure of meeting people from different states. We keep in touch.
What were some of the most defining aspects of your time at CUNY SPS?
My most defining aspects was finishing up the last term the right way. I was going through a financial struggle and CUNY SPS provided me with financial assistance so that I could continue my education. I will always be grateful to the staff.
What is the most important thing you learned at CUNY SPS?
Attending CUNY SPS helped me manage my time at work, home, and school. I think discipline was the most important thing I learned. I am more focused.
How has your CUNY SPS influenced your current job, and your career overall?
Currently, I work for the government, I'm a candidate for public office, and I am studying for the LSAT.
What is the most rewarding aspect of your job?
I like helping people. For several years, I advocated for my community and then I realized that I could do more for the people by running for public office.
Where do you see yourself in five years?
I see myself running for congress or the senate.
Outside the Classroom
Favorite sports? Favorite team? Boxing
Favorite movie or TV show of all time? Homeland
Netflix, Hulu, Cable, all three, neither? Netflix and Hulu
Favorite NYC attraction or cultural institution? Bronx Museum
Favorite music artist/band? Reggae, Dancehall, Pop, R&B, and Hip Hop
Facebook, Twitter, Instagram, LinkedIn, none, all? All
Book or e-reader? Favorite or most recent book you read?  Both. My favorite book is Mindset by Malcolm Gladwell