You are here
Welcome to the Spring 2023 Semester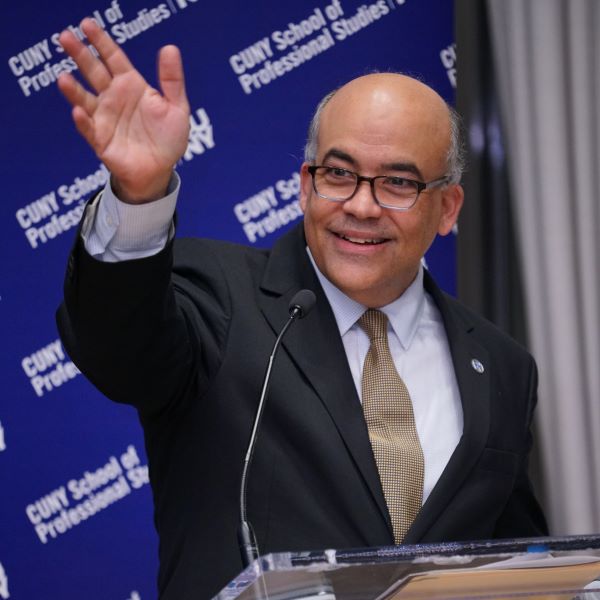 Dear CUNY SPS Community:
Welcome to the Spring 2023 Semester at the CUNY School of Professional Studies!
This semester begins on a wonderful note. Just this week, U.S. News & World Report announced that CUNY SPS has been ranked #11 in the nation on their 2023 list of Best Online Bachelor's Programs, making us the highest listed school once again in New York City and New York State. We are also #5 in the nation on their list of Best Online Bachelor's Programs for Veterans, and our online psychology BA was rated #4 in the nation on their list of Best Online Bachelor's Programs in Psychology.
For those of you returning to your programs this semester, this recognition might serve as a reminder of the quality, value, and care you already receive as a student here. For those of you just beginning your classes now, these ratings may affirm what you'll discover soon—that you have made the right choice by choosing CUNY SPS.
As the semester kicks off, I also want to encourage all our students—both new and returning—to take advantage of the many services available here. This includes our academic advisement, career training, and counseling resources, among others, as well as the hands-on support provided by CUNY SPS instructors and staff. I also invite you all to get involved in our student clubs—it's a great way to meet your fellow students, gain and practice leadership skills, and become an even bigger part of the CUNY SPS community.
Once again, please let me wish you all a successful and productive Spring 2023 Semester! I am excited to see what you all will achieve in the months to come. As always, please feel free to contact me directly anytime with your questions or thoughts. 
All the best,
Jorge Silva-Puras
Interim Dean, CUNY School of Professional Studies