Update: CUNY is Monitoring Reports Involving the Coronavirus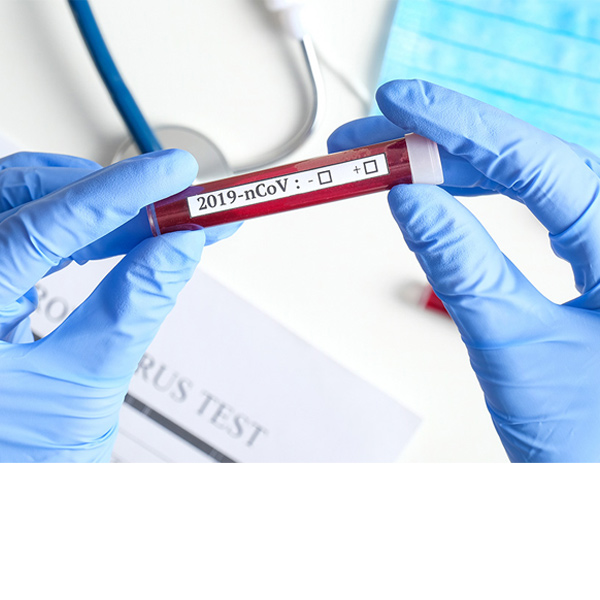 This story was first reported on CUNY.edu and updated on February 6.
Dear Students, Faculty and Staff:
CUNY is closely monitoring the latest updates and developments regarding the 2019 novel coronavirus (2019-nCoV), a respiratory illness causing flu-like symptoms. The virus was first identified in December 2019 in Wuhan City, Hubei Province, China, and while a few cases have been reported in the U.S., there have been none confirmed in New York State.
The Centers for Disease Control and Prevention (CDC) currently reports that for the general American public, which is unlikely to be exposed to this virus, the immediate health risk from coronavirus is low. As such, health officials suggest that New Yorkers take the same precautions they would during flu season, such as strict handwashing.
As always, the University is following the recommendations of the New York State Department of Health (NYSDOH), the New York City Department of Health and Mental Hygiene (DOHMH), and the CDC. Following their guidance, the information below addresses questions we have received on CUNY's policies and guidelines and supersedes communications from CUNY last week on the coronavirus.
Study abroad
In keeping with CUNY's International Travel Guidelines, which prohibit undergraduate travel to locations with a CDC warning of "Level 3" (Avoid Essential Travel) or higher, all undergraduate study abroad programs to China for spring semester are cancelled. If you or a student you know is facing registration problems due to cancellation of a study abroad program, please notify Kim Holland in the Office of Academic Affairs, at kim.holland@cuny.edu.
Graduate students and employees planning travel to China may petition for a waiver (see pages 17-20), but are urged to consider the CDC's advice to avoid all nonessential travel.
Students applying for a Chancellor's Global Scholarship for study abroad in China in summer or fall 2020 will be asked to list an additional program in a location outside of China as part of the application process. As of now, study abroad programs in China this summer are scheduled to proceed.
Returning from travel in China
The U.S. government has taken strict measures regarding coronavirus, including suspending entry in the United States of foreign nationals who have visited China within the past 14 days. Measures to quarantine and/or test for the virus those who have been in China within 14 days and are allowed entry into the United States (U.S. citizens, legal residents and their families) are also being implemented.
If you are a CUNY student or employee and you develop a fever and symptoms of respiratory illness, such as cough or shortness of breath, 14 days after returning from China, or after close contact with someone who has recently traveled from this area and is displaying these symptoms, you should immediately contact your health care provider. Your health care provider will work with the U.S. Department of Health and the CDC to determine if you need to be tested for coronavirus.
What to do if you display symptoms
The risk of contracting coronavirus for those who have not recently returned from travel is low. However, if you do display symptoms of a respiratory infection — such as a fever, cough, and difficulty breathing — it is recommended that you contact your health care provider as you would normally do.
Accommodating affected students and employees
CUNY asks its faculty and staff to be prepared to accommodate, to the reasonable extent possible, students and employees who are affected by this outbreak, including, but not limited to, facilitating enrollment after the deadline, fast-tracking academic advising for affected students, permitting make-up exams, extending due dates of final assignments and projects, and allowing work from home with a documented recommendation from a health care professional.
Combating anxiety
If a student feels anxious or is worried about friends and family because of the news about coronavirus, CUNY encourages them to contact Counseling and Health Services or campus Student Services.
The University also recommends regularly checking the following resources for updates:
New York State Department of Health
CUNY's Health and Wellness Services
New York City Department of Health and Mental Hygiene
Centers for Disease Control and Prevention
World Health Organization
As the situation evolves, we will provide you with the most up-to-date information.
Sincerely,
José Luis Cruz
Executive Vice Chancellor and University Provost
The City University of New York