Sonia Manzano to Deliver Keynote Address at 2016 Commencement Ceremony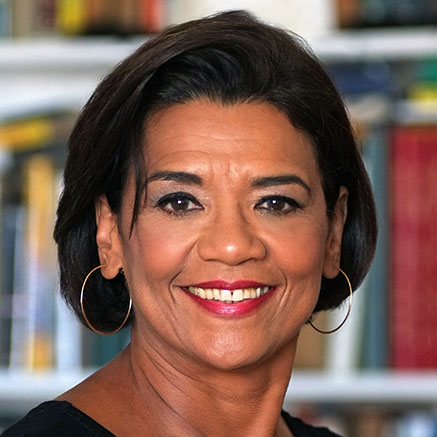 New York, NY – The CUNY School of Professional Studies (CUNY SPS) is honored to announce that Sonia Manzano, Emmy Award-winning actress, writer, and author who delighted viewers for over 30 years as "Maria" on Sesame Street, will give this year's Commencement address. On Monday, June 6, Manzano will address the CUNY SPS Class of 2016 at David Geffen Hall, Lincoln Center.
"Commencement is an important event for our graduates, who will be celebrating the culmination of years of hard work, and I am sure that the audience will be inspired and impressed by Ms. Manzano's experience and insights," said Dean John Mogulescu. "I am delighted that she will be joining us on this meaningful day, and I am looking forward to meeting her and to hearing her message to our graduates."
Manzano was raised in the South Bronx, and was inspired by teachers who encouraged her to audition for, and ultimately be accepted to, the High School of Performing Arts. A scholarship took her to Carnegie Mellon University in Pittsburgh. In her junior year, she came to New York to star in the original production of the off-Broadway show Godspelland within a year, Manzano joined the production of Sesame Street.
Throughout her career, she has continued to contribute to enriching diversity on television, on the stage, and in education. A first generation American of Latin descent, Manzano's tale is one of perseverance and courage as she overcame countless obstacles to become one of the most influential Latinas in television. In addition to her many contributions to the adult and children's literary world, television and the stage, Manzano is also an advisor for the literary NY institution Symphony Space, and is often a reader for Selected Shorts and regularly reads for their adult literacy program, All-Write.
A staunch advocate for education, Manzano shares her extraordinary talent to help children to succeed. A fearless trailblazer, Manzano opened the doors for Latinas on screen. Infusing humor and charm into her work, Manzano inspires audiences with her passion, strength and insight.