School Celebrates Life of Beloved Academic Advisement Director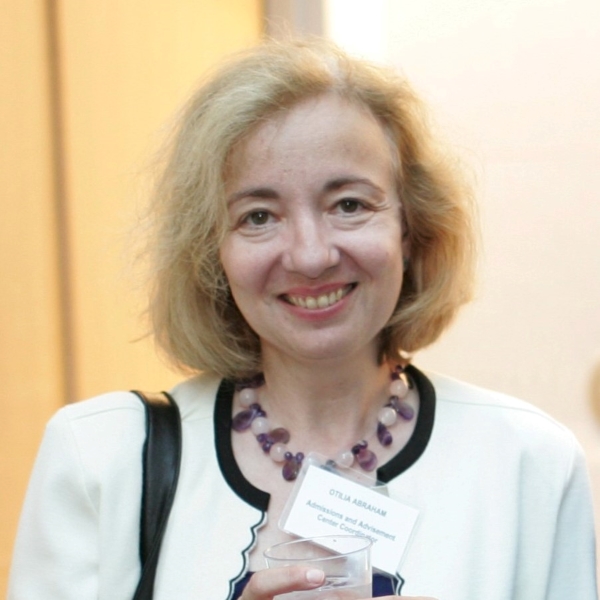 Faculty and staff of the CUNY School of Professional Studies (CUNY SPS) mourned the recent passing of longtime staff member Otilia Abraham with a tribute to her life and work on September 14.
Otilia, who most recently served as the Director of Academic Advisement, was a founding staff member whose dedication to CUNY SPS and its students made the School into the vibrant, high-impact place it is today. Originally joining CUNY SPS in 2006, Otilia helped build the admissions, advisement, and student inquiry infrastructure for the School's Online Baccalaureate program. Thanks to her innovation and expertise, CUNY SPS students are served comprehensively by an advisement model tailored to the unique needs of adult online learners. She leaves behind a rich legacy of helping students to achieve their dream of graduating college.
During the tribute, which was also attended by Otilia's husband and two children, several members of the School community paid tribute to Otilia, who was known for the warmth, kindness, and care that she extended to students and staff, and offered their heartfelt sympathy to her family.
Hosted by Tom Jennings, assistant dean of registrar, speakers including Dean Emeritus John Mogulescu; Zeita-Marion Lobley, director of student services; Jaye-Anne Sartoretto, academic advisor; and Jennifer Grace Lee, former associate dean for enrollment management and student services, shared their personal memories of Otilia and reflected upon her impact at CUNY SPS. Otilia's husband concluded the ceremony with several of his own stories about her noted dedication to the School, her team, and students over the years.  
The tribute was jointly hosted on Zoom, allowing other members of the School to attend remotely. Dean Braverman, among those joining online, offered her condolences in a live video message. Other staff members also shared remembrances and tributes that were displayed on screen during the ceremony.
Otilia will be greatly missed by the CUNY SPS alumni, students, staff, and faculty.