You are here
Remembering September 11, 2001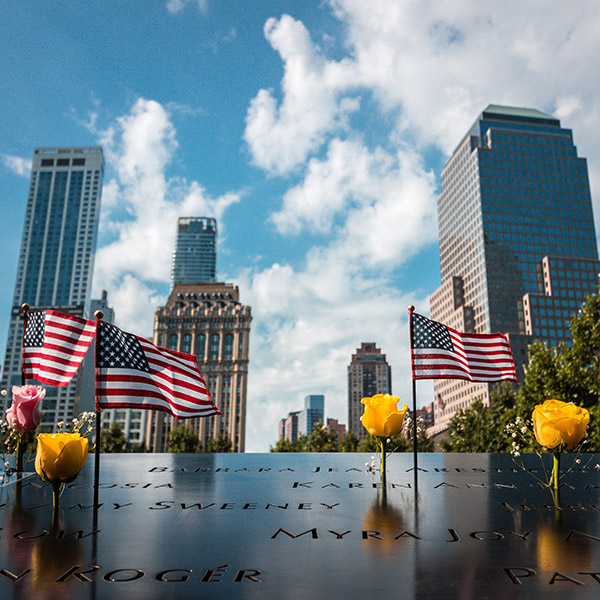 Dear Members of the CUNY SPS Community:
As you know, this coming Saturday marks the 20th anniversary of the September 11, 2001 attacks on the World Trade Center, the Pentagon, and on United Airlines Flight 93.
Twenty years later, as we make our plans to honor the nearly 3,000 fallen and our City's courageous first responders, service members, and others who sacrificed so much on that day, our City and our nation have changed dramatically, and we are moving through a worldwide pandemic with its own tragic death toll.
Through these catastrophes, it has become clear that our communities only survive when we take care of one another. This is the lesson we can learn from the thousands of first responders and volunteers who rushed down to the World Trade Center on September 11, risking their own health and safety, from all those who have worked on the medical frontlines during the COVID-19 pandemic, and from those who work tirelessly day in and day out to rebuild our City after each fresh calamity, such as last week's damage from Hurricane Ida. 
Since joining CUNY SPS a little over a month ago, I have seen first-hand the support and compassion that is such an integral part of our School's identity. I am very proud of being a part of this community, and I know that you join me in solemn remembrance of the events of September 11, 2001.  
Jorge Silva-Puras
Interim Dean, CUNY School of Professional Studies
Visit the CUNY website for more 9/11 coverage and a list of commemorative events.