Reflections on Black Solidarity Day From the CUNY SPS Committee on Institutional Equity And Diversity (CIED)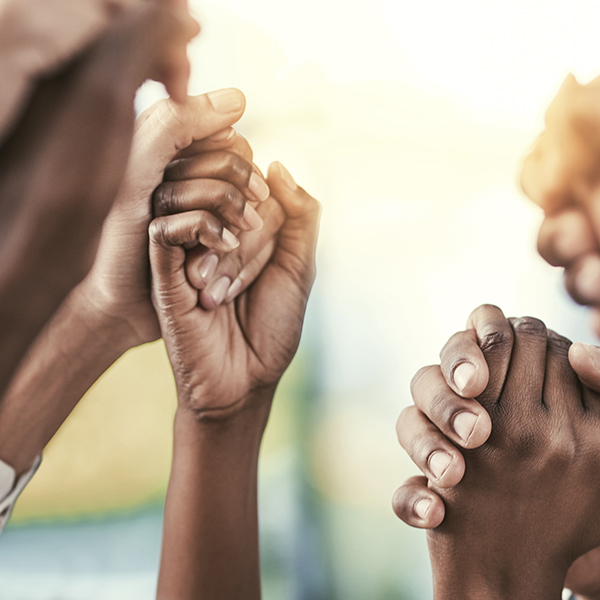 As we continue to face a national, and even global, reckoning on race and the extreme disparities in life outcomes for Black people, the Committee on Institutional Equity and Diversity (CIED) deems it imperative to recognize Black Solidarity Day and its continued relevance and importance.
Black Solidarity Day was created 51 years ago to encourage Black people to abstain from participating in commercial activity by taking the day off from work and school and refraining from shopping at establishments that do not solely support Black economic development, to demonstrate a spirit of self-determination and collective responsibility for economic empowerment. It was a call to "protest against the intensifying repression that threatens the very existence of Black people in America," as quoted by its founder, the late Dr. Carlos Enrique Coordington Russell. Black Solidarity Day is strategically held annually on the Monday before Election Day for Black people to reflect and act on how issues impacting their community can be addressed through political action and then vote accordingly.
Dr. Russell was an educator, historian, activist, literary artist, and longtime member of the CUNY family, who most notably served as the Dean of Contemporary Studies and Professor Emeritus at Brooklyn College. Throughout his life, Dr. Russell spoke openly about the pervasive inequality faced by Blacks on various socioeconomic levels, and how politicians ignored the needs of their Black constituents. Born in the Republic of Panama, Dr. Russell immigrated to the United States in 1955 on a student visa to attend De Paul University in Chicago, Illinois. In his attempt to leave behind what he described as Panama's "rampant racism," he faced the harsh reality of a deeply segregated and discriminatory United States.  In 1961, Dr. Russell moved to New York, where he worked with numerous community-based organizations and became the Panamanian ambassador for the United Nations.  While serving in this role, Dr. Russell established Black Solidarity Day in 1969.  
Reportedly, Dr. Russell's idea for Black Solidarity Day was inspired by the 1965 off-Broadway play "Day of Absence"by Douglass Turner Ward, a Black playwright, actor, director, and theatrical producer who is best known as a founder and artistic director of the Negro Ensemble Company.  The play, which is set in a southern town in the U.S., imagines what would happen if all Blacks suddenly disappeared one day.  Without the town's Black people, the municipality devolves into chaos, leading to extreme social, political, and economic consequences.  By the end of the play, the audience is left with the message that societies with deeply racist beliefs and institutions in fact greatly depend on the very people they subjugate.   
On Black Solidarity Day, we recognize all of the valuable contributions made by Black people that have helped to build our nation. For far too long, these contributions have been purposefully omitted, dismissed, or simply not acknowledged by the dominant United States culture, which is why such a commemoration is so important.
As part of this observance, we acknowledge that silence and inaction contribute to the preservation of institutional racism and other structural inequalities. We must continue to strive towards racial equity, and urge everyone to unite in these efforts, and the CIED plans to develop programs and events at CUNY SPS in the future to commemorate Black Solidarity Day.
As we recognize Black Solidarity Day today, November 2, we must be reminded that it is intentionally observed the day before Election Day. Without a political voice, we cannot advocate for policies that put Black communities and other underrepresented communities on a path to upward mobility, creating more equitable outcomes. We encourage all members of the CUNY SPS community and their families to exercise their right to participate in the democratic process—a critical tool in our collective fight for racial equity and justice—by voting.