October is Domestic Violence Awareness Month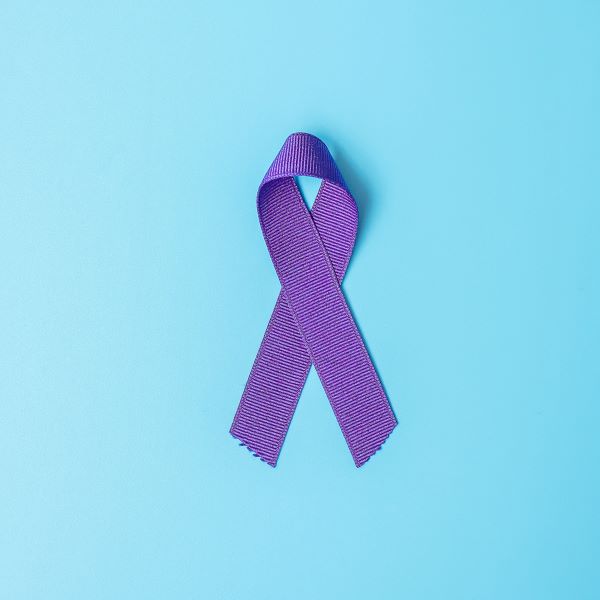 This October, we observe Domestic Violence Awareness Month (DVAM), an annual month-long commemoration to bring awareness to domestic violence (DV) and highlight resources.
Awareness is one of the greatest tools we have in interrupting domestic and gender-based violence (GBV). Throughout this month, the Mayor's Office to End Domestic and Gender-Based Violence (ENDGBV) along with the City University of New York and other partners, are hosting events around the city to raise awareness about domestic violence, recognize survivors, celebrate advocates and providers serving survivors, and share information and resources.
Here are several highlighted events offered this month:
NYC Go Purple Day
Thursday, October 10/20
On October 20, ENDGBV will raise awareness about DV and mark NYC Go Purple Day by sharing the resources and services available to survivors throughout New York City by dressing in purple, and by lighting local buildings and landmarks, including: City Hall, the David Dinkins Municipal Building, 1 World Trade Center, the Bank of America Tower, 4 Times Square, Gracie Mansion, the Parachute Jump (Coney Island), the Arsenal in Central Park, the Bronx County Courthouse, Queens Borough Hall and Staten Island Borough Hall in purple.
Participants are encouraged to wear purple and post your pictures on social media using the hashtags #DVAM2021 #ENDGBV #AwarenessHelpHope #GoPurple #NYCGoPurple #DVAM.
CUNY Domestic Violence Awareness Month NYC Medical Conference 2022
Tuesday, October 10/18
Join the City University of New York, Queens College for the first Domestic Violence Awareness Month medical conference of its kind to be held in New York City! This one-day conference will offer the opportunity to hear and learn from the unique experiences of leading experts working on the frontline of domestic violence in New York, Philadelphia, Los Angeles, and more.
Visit here for more information and to register for the conference.
Sponsored by the City University of New York (CUNY), Vanguard Medicine Inc., and Speranza Human Compassion Project.
To learn about other important DVAM programming, visit ENDGBV's DVAM 2022 calendar of events.
If you are a survivor of Gender-Based Violence or Domestic Violence, visit NYC Hope or call 1-800-621-4673 (HOPE) for help. More info about the ENDGBV office & its services may be found on their website.