CUNY SPS Nursing Student Wins Scholarship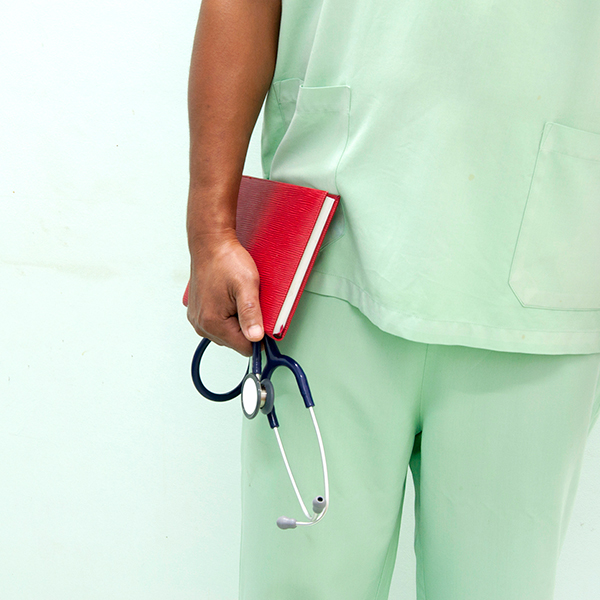 The CUNY School of Professional Studies (CUNY SPS) is pleased to announce that Jedglen Sandoval, a student in the undergraduate nursing program, has been awarded the 2019 National Association of Hispanic Nurses – New York chapter (NAHN NY) Univision Scholarship. This recent prize marks yet another acknowledgement of the hard work, talent, and dedication demonstrated by CUNY SPS students.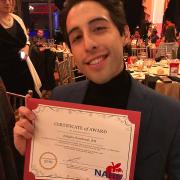 Sandoval, who has been an RN since February 2019, expects to graduate with a BS in Nursing in May 2020. He currently works at Healthfirst as a community nurse performing home visits, where he conducts UAS (uniform assessment system) assessments to help implement preventative care measures. The NAHN NY Univision scholarship, which Sandoval plans to apply toward the costs of his studies at CUNY SPS, will help him complete his degree and advance further in his nursing career. "Being the recipient of this scholarship is proof that I am not alone in my journey, and that someone is on my side. The financial assistance I have received has been an integral reason I have been able to continue my education," Sandoval noted.
Marge Reilly, academic director of the CUNY SPS nursing program, said, "We are very proud of Jedglen and his accomplishments to date. He is a wonderful example of how transformative a CUNY education can be…. In his current work as a community nurse, he embraces the art of nursing and utilizes his knowledge and skills to help people stay healthy in their homes. We know he will continue to excel!"
The Univision scholarship is one of several that NAHN NY presented to nursing student members during its 13th annual gala on November 30, 2019. NAHN is a non-profit professional association that seeks to promote the professionalism and dedication of Hispanic nurses by providing them with equal access to education, professional, and economic opportunities. As part of its mission, NAHN is also dedicated to the improvement of the quality of health and nursing care of Hispanic consumers. The NAHN New York chapter, which was established in 1988, focuses specifically on fostering research, academic activities for members and continued advancement of Hispanic health care and culture.
Eligible applicants for the Univision scholarship must be nursing students who are NAHN members in good standing, enrolled in a New York State accredited nursing program, and have an average grade point average of no less than 3.0 in nursing courses. In addition to these requirements, students are asked to write up a 300-400 word essay describing how they envision their role as a NAHN NY chapter member and how they have contributed to the organization in the past year.
About the CUNY SPS Bachelor of Science in Nursing Program
The online RN to BS in nursing program provides registered nurses with the academic credential necessary to retain relevance and positions them to advance in the field. Through the flexibility of online study, students of this program build on prior knowledge gained at the associate's degree level, and explore pressing issues related to today's changing global healthcare environment. The program is designed to assist students in developing intellectual curiosity and a spirit of inquiry essential to professional development.
About the CUNY School of Professional Studies
Home to the first fully online degree programs at the City University of New York, the CUNY School of Professional Studies (CUNY SPS) provides online and on campus programs that meet the needs of adults who are looking to finish a bachelor's degree, earn a master's degree or certificate in a specialized field, advance in the workplace, or change careers.
The School's growth has been remarkable, with twenty-three degrees launched since 2006. Enrollment has risen by more than 30% in the last four years to over 3,700 students in the credit-bearing programs and thousands more who are enrolled in non-degree and grant-funded workforce development programs. In addition, the School has an active Alumni network and has established the CUNY SPS Foundation, which offers multiple scholarship opportunities to current students.
CUNY SPS was ranked in the top 5% of U.S. News & World Report's list of the 2019 Best Online Bachelor's Degree Programs, making CUNY SPS the highest nationally listed program in New York City.
Press Contact:
Andrea Fagon
Director of Marketing and Communications
andrea.fagon@cuny.edu
(646) 664-8690