Newcombe Foundation Awards Scholarship to CUNY SPS for Adult Students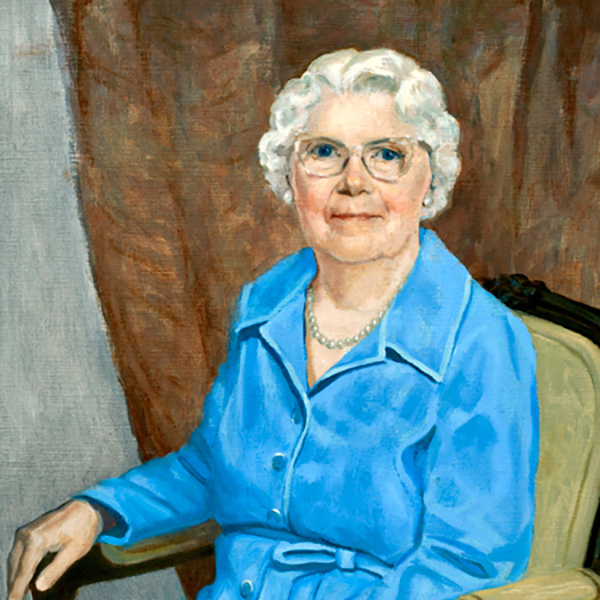 The CUNY School of Professional Studies (CUNY SPS) has been awarded $50,000 from the Charlotte W. Newcombe Foundation to establish the Newcombe Scholarships for Mature Students. This annual scholarship will be offered to adult students at CUNY SPS who are 25 years of age and older, and have earned over 60 credits towards their bachelor's degrees to reach the finish line of graduation.  
"CUNY SPS is honored to receive this award, which will open the door to opportunity for many of our students who may not otherwise qualify for financial aid," said CUNY SPS Dean John Mogulescu. "As dean of a school that shares the same mission and goals as the Newcombe Foundation—to help adult students earn their college degree—I am personally excited to collaborate with the foundation on this important initiative, and I thank them for their generosity."
"We are deeply grateful to the Newcombe Foundation for this wonderful gift," said Michael J. Iadarola, executive director of development at CUNY SPS, who spearheaded the request. "CUNY SPS wants to aid our talented, hard-working, and driven students as much as we can. With the Newcombe Foundation's help, we can now offer further financial support to our students so that they may continue pursuing their educational goals."
The Newcombe Foundation Scholarship seeks to address unmet scholarship needs for students, who after returning back to college and studying part-time may already exhausted their federal student aid. This scholarship will also help those older students struggling with financial hardship as a result of lost income due to COVID-19. 
The Charlotte W. Newcombe Foundation is an independent foundation that began in 1979 as the result of a bequest from the estate of Mrs. Newcombe, a Philadelphia philanthropist, to continue her lifelong interest in supporting students pursuing degrees in higher education. Based in Princeton, New Jersey, the Newcombe Foundation has awarded grants for scholarships and fellowships in higher education since 1981. Historically, the Foundation has provided financial assistance for mature students whose pursuit of a bachelor's degree is complicated by personal responsibilities or challenging circumstances requiring significant financial and/or time commitments.
Working in collaboration with Iadarola, a number of faculty, students, administrators, and other members of the CUNY SPS community assisted in securing funds from the Newcombe Foundation. The CUNY SPS Office of Scholarships will implement and manage the scholarship, which is scheduled to launch in Fall 2021.
About the CUNY School of Professional Studies
For over 15 years, the CUNY School of Professional Studies (CUNY SPS) has been leading online education in New York. Notable for offering the most online bachelor's and master's degree options at the City University of New York, and for serving transfer students as the University system's only undergraduate all-transfer college, CUNY SPS meets the needs of adults who wish to finish a bachelor's degree, progress from an associate's degree, earn a master's degree or certificate in a specialized field, and advance in the workplace or change careers.
The School's growth has been remarkable, with twenty-four degrees launched since 2006. Enrollment has risen by more than 30% in the last four years to over 4,000 students in the credit-bearing programs.  Thousands more are enrolled in non-degree and grant-funded workplace learning programs. In addition, the School has an active alumni network and has established the CUNY SPS Foundation, which offers multiple scholarship opportunities to current students.
CUNY SPS has consistently been named by U.S. News & World Report as one of the country's top online institutions. This year, the School was ranked in the top 2% in the nation on the publisher's list of the 2021 Best Online Bachelor's Degree Programs.
Press Contact
Andrea Fagon
Director of Marketing and Communications
andrea.fagon@cuny.edu