New Member Joins CUNY SPS Foundation Board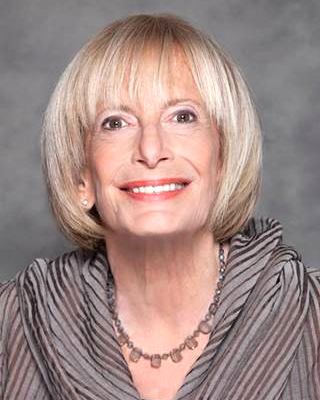 New York, NY - The CUNY School of Professional Studies (CUNY SPS) is pleased to announce that Pamela Brier, an innovative healthcare leader and public policy strategist, has been appointed to serve on the CUNY SPS Foundation Board of Directors.
Brier will join the board as a member at large, and will bring her decades of healthcare, education, and public policy experience to the role. The Foundation, which was established in 2011, is dedicated to exploring new opportunities that promote, support, and enhance CUNY SPS's mission and its students.
"Pam Brier's appointment is a huge win for both our strategic work to support the School's growing healthcare-related programs and the hardworking students of these programs," says Blake Foote, chair of the Foundation Board. Foote continues, "Pam's executive leadership experience with three major New York City hospitals and her clear commitment to expanding the professional development opportunities for the local healthcare workforce will help the School continue to be a leader in nursing, health information management, health services administration, and disability studies. Her insights will also keep the School abreast of trends for future degree programming."
Brier's career in public service and hospital administration, which spans over 4 decades, has been devoted to addressing public health challenges through innovative and integrated solutions. She worked for 20 years at NYC Health + Hospitals, which operates the city's public hospitals and clinics, running Jacobi and Bellevue medical centers during that time. As part of her push to explore new approaches to workforce development, Brier collaborated with Bronx Community College to put a nursing school on the Jacobi campus and worked with community-based organizations at Bellevue to help better serve vulnerable populations.
In 1995, Brier joined Maimonides Medical Center and in 2003 became CEO and President. Under her tenure, Maimonides grew from a $500-million community hospital to a billion-dollar tertiary hub recognized nationally for innovations in healthcare delivery and its outstanding clinical outcomes, making it the premier hospital in Brooklyn.
Following her retirement in 2015, Brier has focused on other opportunities to align health and mental health programs with non-medical community social services and, as part of this, to diversify the healthcare workforce. Since 2016, she has served as both a Senior Advisor to the President of Hunter College and the New York City Department of Health and Mental Hygiene, and a visiting fellow to the New York Academy of Medicine. Most recently, she is an interim consultant for NYC Health + Hospitals, where she helps create partnerships between public hospitals and programs at various CUNY colleges.
About the CUNY SPS Foundation
The CUNY School of Professional Studies Foundation exists to enhance public understanding and recognition of CUNY SPS, and to develop support for the School. Inspired by CUNY SPS students and guided by the visionary leadership of its Board of Directors, the Foundation works to build lasting relationships that foster a community of support among CUNY SPS alumni, faculty, staff, community members, donors and friends of the School.
About the CUNY School of Professional Studies
Home to the first fully online degree programs at the City University of New York, the CUNY School of Professional Studies provides online and on campus programs that meet the needs of adults who are looking for a way to finish a bachelor's degree, earn a master's degree or certificate in a specialized field, advance in the workplace, or change careers.
Affirming its role as a leader in online education, CUNY SPS was ranked in the top 5% in the Nation in U.S. News & World Report's list of the 2019 Best Online Bachelor's Degree Programs. Of the institutions listed, CUNY SPS ranks 1st in New York City.
Press Contact:
Andrea Fagon
Director of Marketing and Communications
andrea.fagon@cuny.edu
(646) 664-8690