Museum Access for All: Meet Lisa Diaz Louis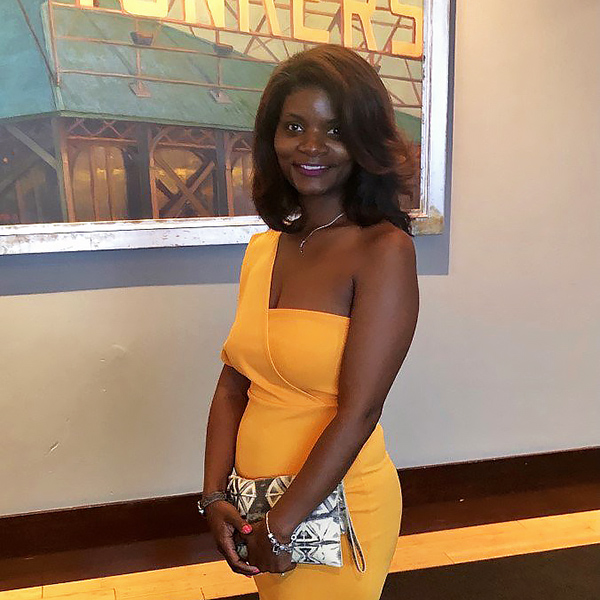 This article was posted first on Gothamist.com.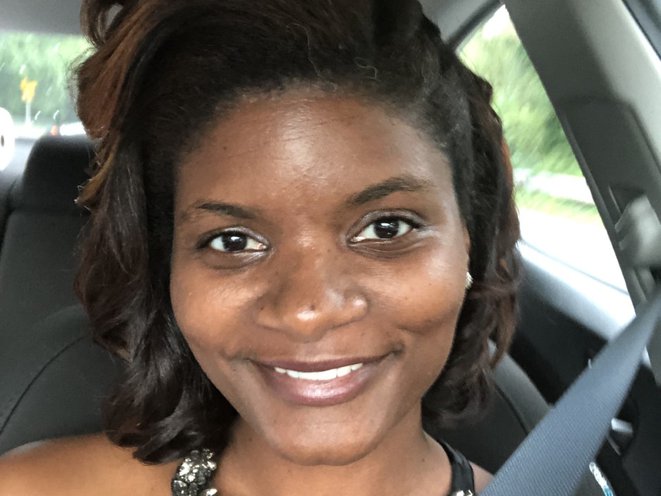 Lisa Diaz Louis is a native New Yorker and current student in the online MA in Museum Studies program at the CUNY School of Professional Studies (CUNY SPS). She considers herself a "backyard tourist," always exploring the cultural happenings around the city. Throughout the 15 years she spent working in the NYC foster care and shelter systems, she took notice of how little exposure the youth had to arts and culture. When CUNY SPS announced they were partnering with the New-York Historical Society to offer a Museum Studies degree, she knew the program would give her the opportunity to blend her two passions: the love of museums and helping others.
After 2020's global events, museums started looking at the world from the lens of service. Lisa quickly realized that her goal to bring the arts to the underserved closely aligned with the new trajectory of many museums. Her aim is to help diversify museums so that younger generations can see representations of themselves when they visit them. Gothamist spoke with Lisa to find out more about her CUNY SPS journey and what's in store for her career.
Do you have a favorite course that you've taken at CUNY SPS?
My favorite course has been MST 690: Special Topics in Museum Studies – Museums in Response to Crisis taught by conceptual artist Chloë Bass. This course married my passion of service and the arts seamlessly. Bass encourages students to understand how to shift their thinking to see museums as places that can be of service, and as second responders to their communities.
What advice would you give to potential CUNY SPS students or anyone interested in pursuing a Museum Studies degree?
Do it! CUNY SPS has made attaining a higher education possible. The Museum Studies graduate program is affordable and gives you direct access to N-YHS executive staff as instructors. Oftentimes when people hear about museum studies they automatically think of curation. This program has opened my eyes to all the possible career opportunities available in a museum outside of, and including, curation.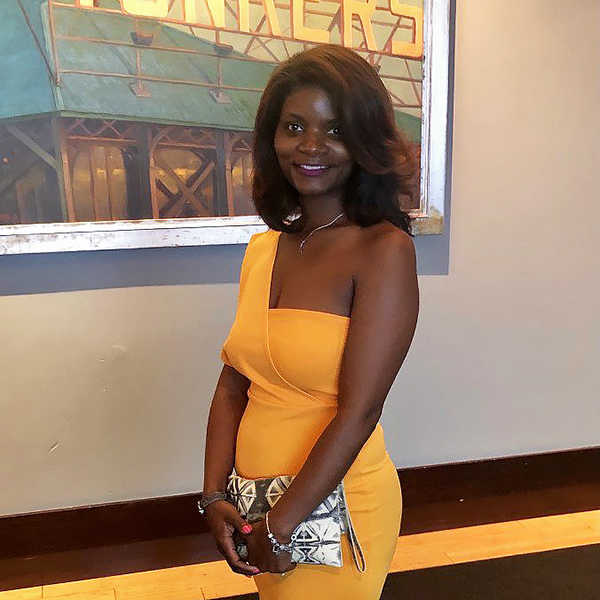 How has your experience working in the NYC foster care and shelter systems shaped your educational and professional journey?
My experience working in foster care and shelter systems has taught me to be empathetic to the needs of those I serve. When you treat people like people, with dignity and respect, you will always get better results. It has also provided me with the comfort to speak up and advocate for others.
As a museum professional, you want to give the community you're in that same respect and acknowledgment. Museums today should look at how they can best serve their communities and connect the narratives of the community to the museum. We want our museums to feel as though they are there for anyone to enjoy, because that is their main purpose.
Who, and what, inspires you professionally and/or personally?
My mother has been a great inspiration. I watched as she selflessly devoted herself to helping others, and I picked up her love of service and advocacy. My husband and daughter have been a huge support through my decision to change careers and to follow my passion.
I'm also inspired by the many people who have been courageous enough to push for change at their institutions as well as by those daring enough to ask the questions that have given birth to movements across the country.
What impact do you want to make on your field?
Growing up, there were not many people that looked like me in museums; I couldn't find a narrative that matched that of my family's on museum walls. I always had a passion for the arts but believed it to be out of reach for me since I didn't have a fine arts background. I want youth to see museums and the many possibilities available. I want to change the stigma that museums are for elitists. I'd like to be a part of bringing diversity to museums so that there can be visible representation of all people. As a young Black woman, I would like to bring light to the creatives within my community and give them an equal opportunity to feature their work in a museum.
Do you have any go-to NYC spots/activities that you'd recommend to Gothamist readers? (Either outdoor locations or places to go once more restrictions are lifted)
My favorite pastime is going to the Brooklyn Museum. Pre-COVID, I would take weekly lunch breaks there and then go around the corner to the Brooklyn Botanic Garden; it helped me balance the stressors of working in the shelter. On warm days, you can catch me strolling in Prospect Park, Brooklyn Bridge Park, and Governor's Island, which are places filled with culture.
About the CUNY School of Professional Studies
For over 15 years, the CUNY School of Professional Studies (CUNY SPS) has been leading online education in New York. Notable for offering the most online bachelor's and master's degree options at the City University of New York, and for serving transfer students as the University system's only undergraduate all-transfer college, CUNY SPS meets the needs of adults who wish to finish a bachelor's degree, progress from an associate's degree, earn a master's degree or certificate in a specialized field, and advance in the workplace or change careers.
The School's growth has been remarkable, with twenty-four degrees launched since 2006. Enrollment has risen by more than 30% in the last four years to over 4,000 students in the credit-bearing programs. Thousands more are enrolled in non-degree and grant-funded workplace learning programs. In addition, the School has an active alumni network and has established the CUNY SPS Foundation, which offers multiple scholarship opportunities to current students.
CUNY SPS has consistently been named by U.S. News & World Report as one of the country's top online institutions. This year, the School was ranked in the top 2% in the nation on the publisher's list of the 2021 Best Online Bachelor's Degree Programs.
Press Contact:
Andrea Fagon
Director of Marketing and Communications
andrea.fagon@cuny.edu