The MA in Applied Theatre program at the AATE Conference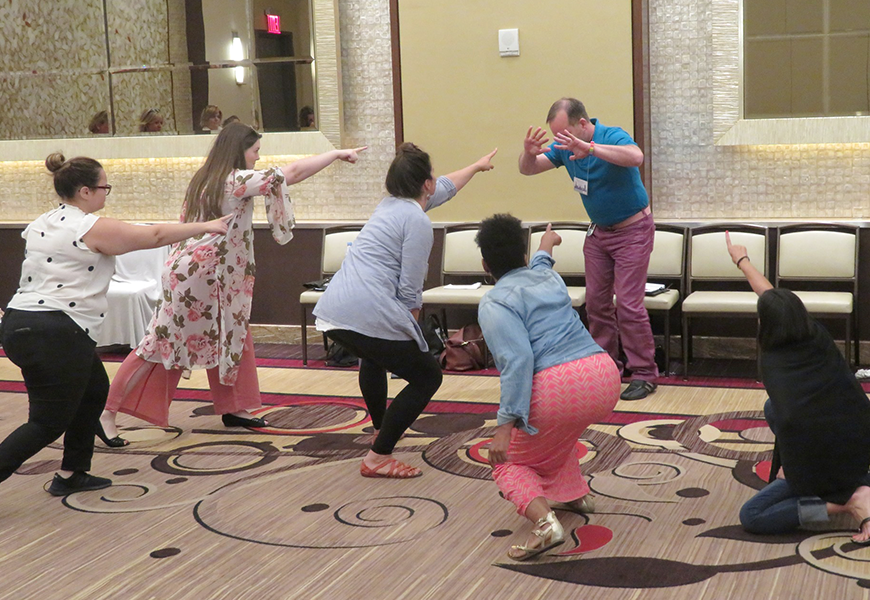 This past August, New York hosted the national conference of The American Alliance for Theatre & Education. By invitation, faculty members Helen White, Melanie Willingham-Jaggers, and Chris Vine co-facilitated a curtain-raising master class: "Performing Creative Dialogues: Using Theatre to Build Brave Spaces, Activate Courageous Conversations, and Rehearse the Change We Want to Be." The class was a "sold-out" success.
Later, in the wake of the main conference, the CUNY SPS MA in Applied Theatre program (MAAT), in collaboration with the CUNY Creative Arts Team, presented a special one-day event exploring the challenges of moving applied theatre practices beyond education into the realms of action for social change. This mini conference, "Beyond Consciousness-Raising: Theatre, Education, and Activism", was attended by over 60 participants.
The MAAT program was proud to include alumna, faculty member, and theatre activist Piper Anderson and faculty member Daniel Banks among the featured keynote speakers and session presenters. We offer a big thank you to them and the other stellar presenters that helped turn the day into an exciting and successful conclusion to a week of intense education and applied theatre experiences!
Read more about the event on the MA in Applied Theatre program Facebook page.