JFK, Jr. Institute Hosts Inaugural Research Conference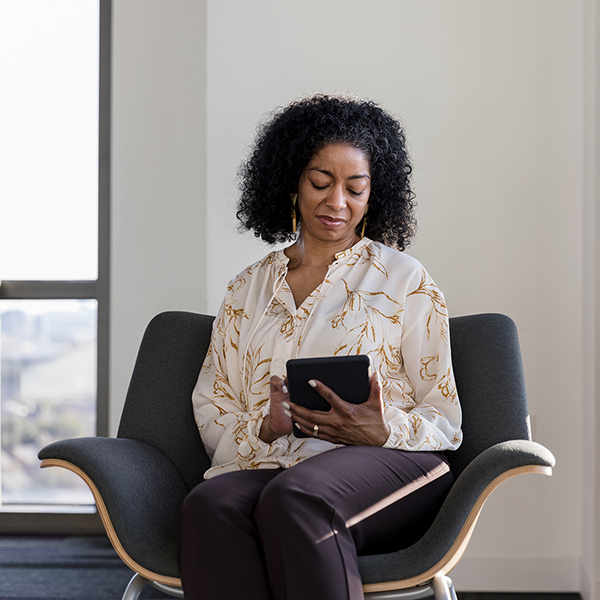 The John F. Kennedy, Jr. Institute for Worker Education at the CUNY School of Professional Studies (CUNY SPS) hosted its first-ever Promoting a Culture of Research Conference from June 1-3. During the three-day virtual gathering, CUNY SPS students, faculty, and alumni in health and human services shared research from their field of practice with a series of projects, papers, and studies that demonstrated the breadth of interests within the School community and the many ways that the community helps strengthen these fields. 
Carrie Shockley, director of the JFK, Jr. Institute, said, "We are pleased to see so many students, faculty, and alumni participate in our first Promoting a Culture of Research Conference after moving to a virtual format. Over the course of 3 days, participants shared illuminating presentations, discussions, and questions that highlighted the need for inquiry in professional practice particularly as it relates to frontline workers and social justice issues in the health and human services. We look forward to continuing such research conversations in the year ahead."
Over 700 attendees logged into the conference site, which offered an open format, allowing them to explore the presentations, poster sessions, and podcasts in whatever sequence they chose during the three-day conference. Participants could also engage with presenters through an ongoing Q&A forum, which enabled them to ask questions about their work and offer suggestions and ideas. 
The conference featured a number of presentations, podcasts, and poster sessions presented by students and faculty in the disability studies, youth studies, and nursing and nursing education fields. Topics included the impact of the Americans with Disabilities Act on employment for people with disabilities, developing an environmental education curriculum for urban youth, and exploring the beliefs of stakeholders in the Les Cayes area of Haiti toward childhood vaginitis, among others. A complete list of the presentations can be viewed by downloading the conference program. 
One highlight of the conference were the podcasts, which provided a discussion format that enabled students and one faculty practitioner to explore their topic and the ways they carry out their research, thus helping to demystify the research process together. 
In another highlight, two students were recognized for their poster sessions. Melissa Hinds (MS in Nursing Education) was awarded first place in research for her poster "Investigating the Impact of Simulation on Nursing Student Anxiety and Self-efficacy in Psychiatric Nursing Practice." Jenna Lamm (MA in Youth Studies) received an honorable mention in research for her poster "CUNY Unlimited: Inclusive Higher Education at the City University of New York." These poster sessions were assessed by two judges from Academic Affairs, who scored the posters using a rubric that evaluated qualitative measures in two categories, research and program innovations. The rubric aligned with the guidelines given to participants prior to submission.
The JFK, Jr. Institute for Worker Education is a public/private partnership that carries on the work that John F. Kennedy, Jr. started to support the higher education and career advancement of frontline workers in health and human services occupations. Incorporated into CUNY SPS in 2015, the Institute's mission is to support workforce development initiatives in health and human services fields.
This year marks the first that the Institute has hosted the Promoting a Culture of Research Conference. Originally planned as an in-person event, the conference was quickly adapted to a virtual format following the COVID-19 shutdown. As a result of this transition, the Institute was able to include presenters from outside of the NYC area who may not have been able to attend otherwise. 
About the John F. Kennedy, Jr. Institute for Worker Education
The John F. Kennedy, Jr. Institute supports workforce development initiatives in health and human services fields. The Institute collaborates with CUNY SPS and other CUNY colleges, public and private employers, organized labor, professional associations, advocacy groups, community organizations, foundations and government agencies to:
Conduct policy relevant research in healthcare and human services
Advocate for health and educational benefits, and a living wage for frontline staff
Provide professional development and college scholarships to exemplary frontline workers
Align academic programs in nursing and other health professions with healthcare reform
Develop credited career ladder certificates and interdisciplinary degree programs in emerging fields of study such as disability studies and youth studies
Design and implement research and demonstration projects that support transition-aged youth with disabilities
About the CUNY School of Professional Studies
For over 15 years, the CUNY School of Professional Studies (CUNY SPS) has been leading online education in New York. Offering the most online Bachelor's and Master's degree options at the City University of New York, CUNY SPS meets the needs of adults who are looking to finish a bachelor's degree, progress from an associate's degree, earn a master's degree or certificate in a specialized field, and advance in the workplace or change careers.
The School's growth has been remarkable, with twenty-three degrees launched since 2006. Enrollment has risen by more than 30% in the last four years to over 3,700 students in the credit-bearing programs and thousands more who are enrolled in non-degree and grant-funded workplace learning programs. In addition, the School has an active Alumni network and has established the CUNY SPS Foundation, which offers multiple scholarship opportunities to current students.
CUNY SPS has been ranked in the nation's top 5% by U.S. News & World Report for the past six years, most recently in its list of the 2020 Best Online Bachelor's Degree Programs, making CUNY SPS the highest nationally listed program in New York State and New York City.
Press Contact
Andrea Fagon
Director of Marketing and Communications
andrea.fagon@cuny.edu
(646) 664-86