You are here
Jennifer Holland, Academic Operations Coordinator, Receives CUNY Campus Service Award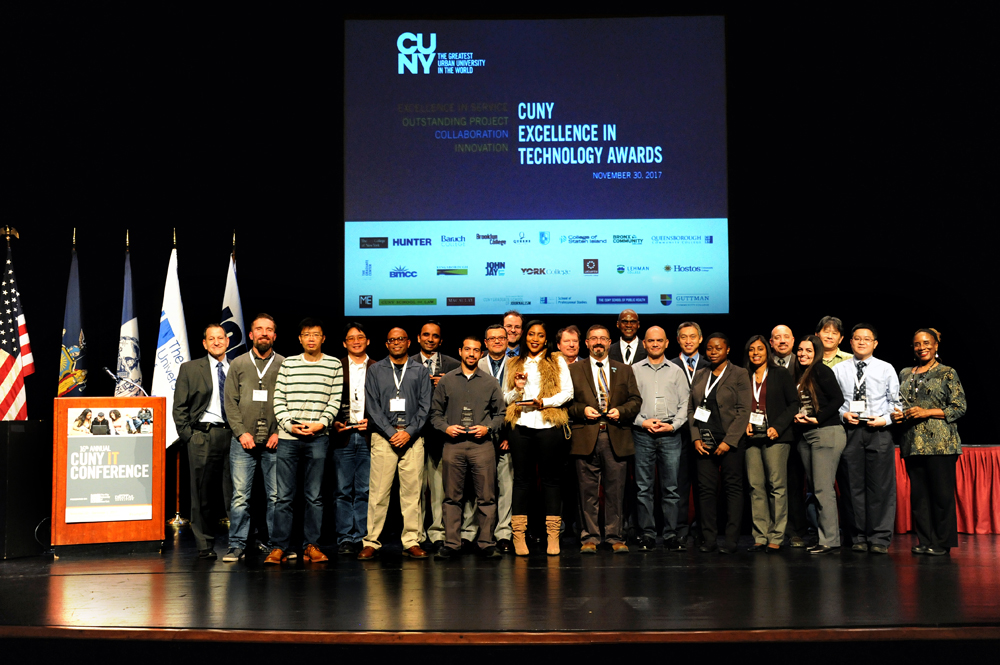 The CUNY School of Professional Studies (CUNY SPS) is proud to announce that Jennifer Holland, Academic Operations Coordinator, received the CUNY SPS Campus Service Award at the 16th Annual CUNY IT Conference. This award recognizes an individual from each campus who has demonstrated exemplary IT service to their respective college community.
During her time at CUNY SPS, Holland has championed the use of ePortfolios and has worked diligently to develop a support infrastructure that includes faculty development, technical guidance, and customized resources that cater to the different ways courses and programs use ePortfolios. She has helped transform the perception of ePortfolios from a course-centric tool to an academic showcase of a student's progress through his or her academic career. Because of her devoted efforts, ePortfolios are now made available to all students at the School.
"No progress or award is achieved without a great deal of support," says Holland. "I would like to recognize and thank my support system of faculty, academic directors, and assistant directors, and the help desk staff for collaborations that have resulted in an increase in the support efforts provided to students."
The 16th Annual CUNY IT Conference examined how CUNY poises itself to ease barriers to higher education while exploring the complex relationship between technology and multiple issues of access.
Press Contact:
Andrea Fagon
Director of Marketing and Communications
andrea.fagon@cuny.edu
(646) 664-8690