You are here
Honoring Martin Luther King Jr.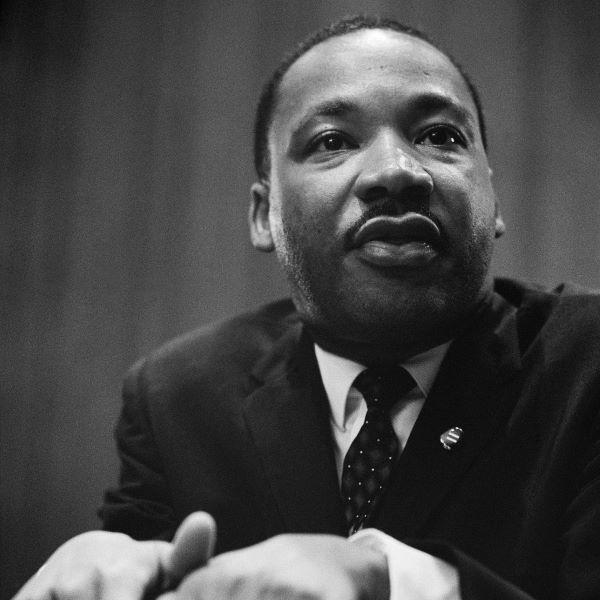 Dear CUNY SPS Community:
Monday January 16, 2023, marks the commemoration of Dr. Martin Luther King Jr.'s birth. This important holiday offers us all a chance to reflect upon the life and legacy of a civil rights icon whose words and actions continue to galvanize us all.
Here at CUNY SPS, I am proud to say that the values that inspired Dr. King's tireless activism—that of equality, justice, service, and respect—are also shared by our own mission and vision. From the beginning, CUNY SPS has made it our goal to provide adults with access to an affordable and quality education that will open the door to greater opportunity and help level the playing field.
Dr. King's own belief in the power of education as a force of liberation led him to forge many relationships with universities during his lifetime, including CUNY. Below, I have included an account by the CUNY SPS Committee on Institutional Equity and Diversity (CIED) exploring Dr. King's longstanding connection with CUNY:
***
Dr. Martin Luther King Jr. has a rich history with CUNY. He historically spoke at two different CUNY commencement celebrations: one at City College in 1963, and one at Queen's College in 1965.
His City College address was given just hours after Medgar Evers had been assassinated on June 12, 1963. Parts of the City College commencement speech were later incorporated into his famous "I Have a Dream" speech, which he delivered in August of that same year on the steps of the Lincoln Memorial.
After Dr. King won the Nobel Peace Prize in 1964, he spoke to CUNY graduates again. At the Queens College Commencement in 1965, Dr. King presented the inaugural speech for the John F. Kennedy Lecture Series. During his speech, Dr. King paid tribute to Andrew Goodman, a Queen's College student who was slain by the Ku Klux Klan in Mississippi. The Queen's College Archives generously provided a digital copy of the speech and write-ups from local newspapers:
I found this history fascinating and I hope you do too. As always, I encourage you to spend some time over the long weekend reading through this and other CIED resources as part of your own celebration of Martin Luther King Jr. Day.
All the best,
Jorge Silva-Puras
Interim Dean, CUNY School of Professional Studies