Honoring Asian American and Pacific Islander Heritage Month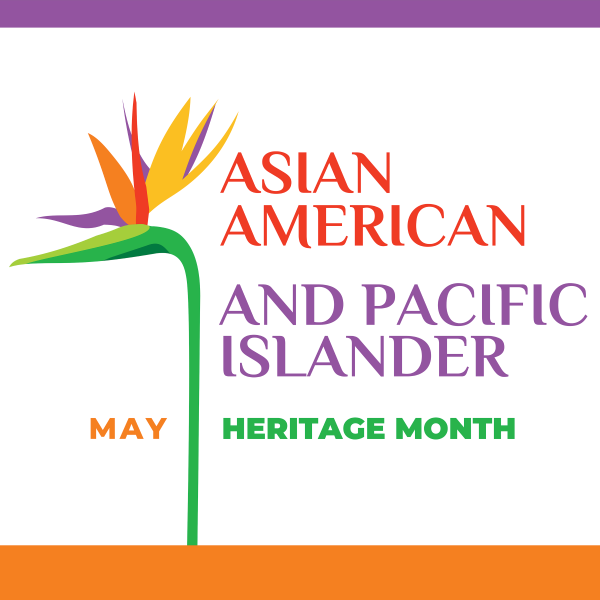 Dear Members of the CUNY SPS Community:
May is Asian American and Pacific Islander (AAPI) Heritage Month, an annual celebration that recognizes the achievements, history, and culture of Asian Americans and Pacific Islanders and their contributions to the United States.
In honor of this month, I invite you all to review the following resources compiled by the CUNY SPS Committee for Institutional Equity and Diversity (CIED), which include the CIED's own in-house event Celebrating Asian Americans & Pacific Islanders on May 3.
Across the Nation
AsianPacificHeritageMonth.gov is a site hosted by the Library of Congress with content rich in events and resources, curated and sponsored by a collaborative group that includes the National Archives, National Gallery of Art, Smithsonian, Library of Congress, National Parks, United States Holocaust Memorial Museum, and the National Endowment for the Humanities.
Around New York City
NYCGo New York City's official guide offers a collection of museum exhibitions and performances throughout the five boroughs.
New York Public Library shares reading lists for adults, kids, and teens that spotlight a range of experiences within Asian American and Pacific Islander communities—including a list of accessible titles.
The New York Times recently published a heartbreaking story about GuiYing Ma and her husband, Zhanxin Gao. Ma, who moved to the US with her husband in 2017, was a victim of anti-Asian violence, and her death serves to remind us why it is important to denounce racism and violence in all forms.
Around CUNY
CUNY SPS: Don't miss the CIED-sponsored online keynote presentation by Joyce Moy, executive director of CUNY's Asian American/Asian Research Institute (AAARI). Tuesday, May 3, 12:00 – 1.30 p.m.
CUNY's Asian American/Asian Research Institute (AAARI) hosts a website that offers an events calendar, programs, publications, announcements, and registration links for lecture series, plus information on awards and scholarships.
For more information, visit the CIED Resource page.
I encourage you all to celebrate Asian American and Pacific Islander Heritage Month by viewing these informative and inspiring resources, as well as attending some of the upcoming events, this May.
All the best,
Jorge Silva-Puras
Interim Dean, CUNY School of Professional Studies