HIM Alumna Selected for AHIMA Graduate Leadership Committee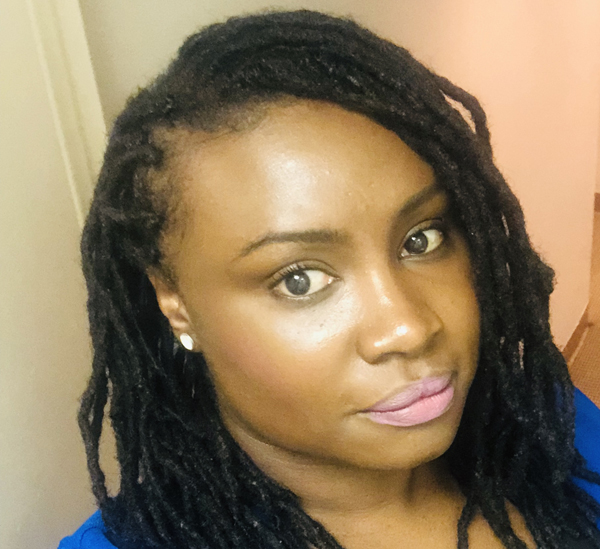 The CUNY School of Professional Studies (CUNY SPS) is proud to announce that alumna Romona Betton was recently selected to serve on the American Health Information Management Association (AHIMA) New Graduate Leadership Committee.
As the premier association of health information management (HIM) professionals worldwide, AHIMA continuously searches for new ways to create new resources and opportunities for students and graduates alike, hence the establishment of the new Committee. Betton is one of six individuals selected from hundreds of applications received from across the nation to serve on the Committee.
In her role, Betton, a health information specialist with a leading nonprofit organization in New York City, hopes to encourage new graduates to develop leadership skills and to help with their transition into HIM careers. Her responsibilities include providing guidance to student members and new graduates, conducting research to help with idea development, and creating new resources and benefits geared towards new graduate members.
"My goal is to help new HIM graduates transition into their profession and assist with navigating through the complex health information workforce," says Betton. "I intend to make a significant impact by developing new strategies and opportunities that will make it easier for new graduates to become more successful in their HIM pathway."
A 2017 graduate of the BS in Health Information Management online degree program at CUNY SPS, Betton believes that the program and its professors provided her with the knowledge, confidence, and direction to excel as a member of the Committee.
"CUNY SPS is unlike any of my prior college experiences,' says Betton. "CUNY SPS taught me the core principles of an HIM professional, which have given me the courage to help graduates transition into the HIM field."
About the CUNY School of Professional Studies
Home to the first fully online degree programs at the City University of New York, the CUNY School of Professional Studies provides online and on campus programs that meet the needs of adults who are looking for a seamless way to finish a bachelor's degree, earn a master's degree or certificate in a specialized field, advance in the workplace, or change careers.
Affirming its role as a leader in online education, CUNY SPS was ranked in the top 5% in the Nation in U.S. News & World Report's list of the 2019 Best Online Bachelor's Degree Programs. Of the institutions listed, CUNY SPS ranks 1st in New York City.
Press Contact:
Andrea Fagon
Director of Marketing and Communications
andrea.fagon@cuny.edu
(646) 664-8690