Experts Offer Career Advice and Resume Prep at CUNY Multi-Campus Alumni Event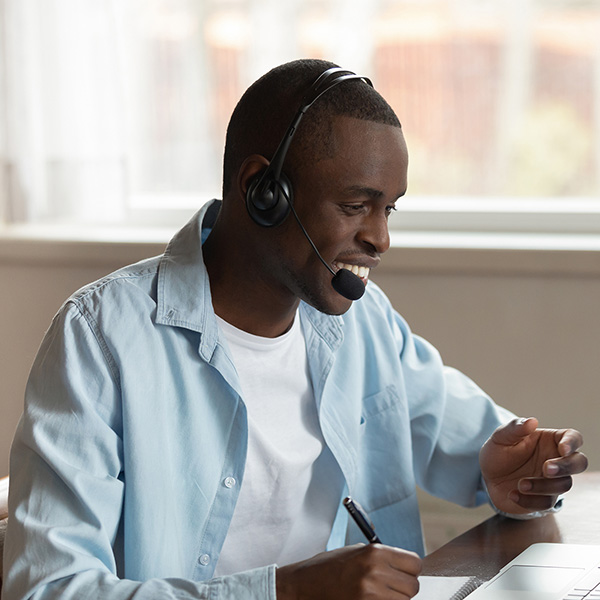 The CUNY School of Professional Studies (CUNY SPS) co-hosted the 3rd Annual CUNY Multi-Campus Alumni Career Prep and Resume Review Panel on Wednesday, June 3. Organized by the Offices of Alumni Relations and Career Services at CUNY SPS, in collaboration with Brooklyn College, the virtual event also featured participants from the City College of New York, the Craig Newmark Graduate School of Journalism at CUNY, and the New York City College of Technology.
Approximately 108 students and alumni, including 43 from CUNY SPS, attended the panel, which provided targeted advice and recommendations from career services experts for alumni seeking to maximize their job search.
Shannon Gallo, the manager of career services at CUNY SPS, was a guest speaker at the event. In her presentation, Gallo drew upon her more than 20 years of experience in the career services field to offer alumni tips on the four parts of a perfect professional sales pitch, and discussed how to best present business credentials on LinkedIn to appeal to prospective employers. She also responded to participants' queries during the audience Q&A.
"Networking is a key component of a successful job search, and this is even more true during these challenging and unprecedented times. I took it as a really good sign that so many attendees had important questions and ideas about how they can develop a strong personal pitch and leverage LinkedIn effectively," said Gallo. "It's not easy to put yourself 'out there' but hopefully, after this webinar, attendees are more confident to give it a try."
Following Gallo's presentation, several experts led the Resume Review Panel, where they shared best practices and some do's and don'ts of resume writing. Panelists included Blake Foote, Chair, CUNY SPS Foundation and Workforce Development Consultant; Horace Barker, Vice Chair, CUNY SPS Foundation and Financial Advisor and First Vice President at Morgan Stanley; Amy Geffen, Brooklyn College alumna and Career Coach, author, and speaker; and Terrance Stroud, Brooklyn College alumnus and Deputy Commissioner, Department of Social Services (DSS) and Adjunct Professor of Law. Each panelist answered questions on several resume-related topics, including how to optimize a resume for applicant tracking systems (ATS), what items to include and what to omit, and how to revise the document beyond spell-check.
This Spring marks the third year that the CUNY SPS' Offices of Alumni Relations and Career Services, along with Brooklyn College, has hosted this popular alumni career services event. Since it began in 2018, the panel has expanded each year to include more participants from a number of other CUNY schools.
About the CUNY School of Professional Studies
For over 15 years, the CUNY School of Professional Studies (CUNY SPS) has been leading online education in New York. Offering the most online Bachelor's and Master's degree options at the City University of New York, CUNY SPS meets the needs of adults who are looking to finish a bachelor's degree, progress from an associate's degree, earn a master's degree or certificate in a specialized field, and advance in the workplace or change careers.
The School's growth has been remarkable, with twenty-three degrees launched since 2006. Enrollment has risen by more than 30% in the last four years to over 3,700 students in the credit-bearing programs and thousands more who are enrolled in non-degree and grant-funded workplace learning programs. In addition, the School has an active Alumni network and has established the CUNY SPS Foundation, which offers multiple scholarship opportunities to current students.
CUNY SPS has been ranked in the nation's top 5% by U.S. News & World Report for the past six years, most recently in its list of the 2020 Best Online Bachelor's Degree Programs, making CUNY SPS the highest nationally listed program in New York State and New York City
Press Contact
Andrea Fagon
Director of Marketing and Communications
andrea.fagon@cuny.edu
(646) 664-8690