Dr. Mariette Bates Receives Distinguished Honor from Friends of Asha Niketan, Inc.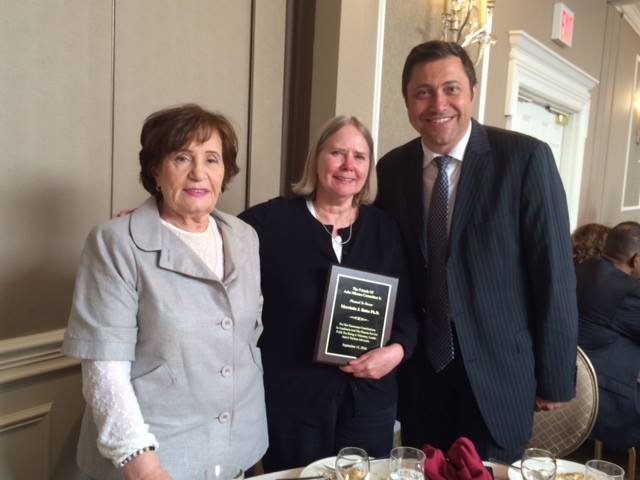 Each year since 2003, Friends of Asha Niketan, Inc., a not for profit organization that advocates for and improves the quality of life of developmentally disabled individuals in developing countries, recognizes a select number of individuals whose efforts have made a lasting mark on the disability community. 
On Thursday, September 16, 2016, Friends of Asha Niketan held their annual luncheon during which time they honored Dr. Mariette Bates, academic director of the disability studies programs at the CUNY School of Professional Studies (CUNY SPS), for her contributions, leadership, and advocacy in academia and the human services field.
"I am honored to be acknowledged for my advocacy work in the company of so many long-term friends and colleagues," says Dr. Bates.  "It's wonderful to be able to celebrate the work we have done together over the last decades.  I am grateful for the opportunity to do meaningful work and for all that I've learned from individuals with disabilities."
For more than four decades, Dr. Bates has worked tirelessly to change the way that the public views people with disabilities.  Her many accomplishments include serving as program director at One to One Foundation where she helped fund programs throughout the tri-State area, co-founding a nonprofit agency for systems change awareness, collaborating with parents and self-advocates to develop services and organizations, and developing the disability studies programs at CUNY SPS which established a "person-centered" approach to disability.
In addition to Dr. Bates, Thrive Network CEO Charles Archer, Endocrinologist Dr. Swaminathan Giridharan, and EPIC Long Island President and CEO Thomas Hopkins were honored at the annual luncheon held in Brooklyn, NY.