Dr. Elizabeth Alsop Publishes First Book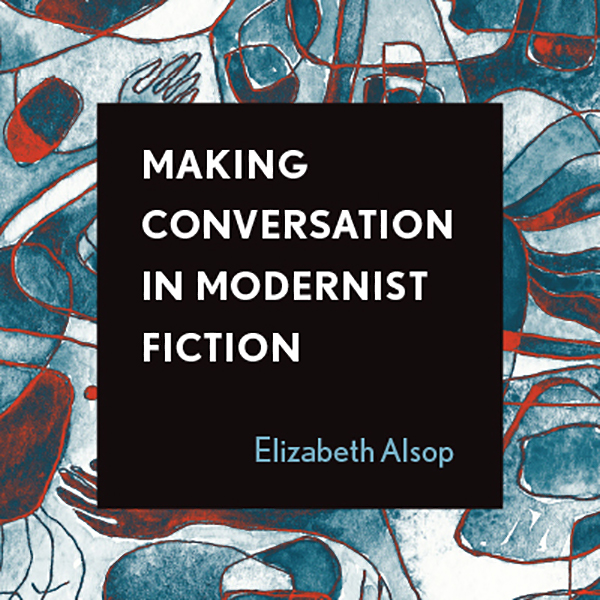 The CUNY School of Professional Studies (CUNY SPS) is proud to announce that Dr. Elizabeth Alsop, assistant professor and academic director of communication and media and liberal studies online degree programs, has published her first book Making Conversation in Modernist Fiction.
Alsop's book explores the role of character dialogue in early 20th-century British and American modernist fiction, focusing primarily on novels by well-known authors like Henry James, Virginia Woolf, James Joyce, William Faulkner, and Gertrude Stein. Through an in-depth analysis of their most popular works, including The Ambassadors, Absalom, Absalom!, and "The Dead," Alsop explores the way that these writers structure fictional conversation and use it as a channel of communication with readers. Her central thesis is that they use dialogue not just to develop the characters or advance the plot, but as a poetic structure in its own right.
Alsop explains, "The book was actually inspired by a comment made by a former student. We were reading a Henry James novella, The Turn of the Screw, and the student asked, 'Why do all his characters talk that way?' When I began looking into it, I noticed that many of the modernist texts I was reading used dialogue in really interesting and unprecedented ways. I wanted to learn more, especially when I discovered that though a lot has been written about the narrative representation of character thought, there was relatively little written on the representation of speech."
Making Conversation in Modernist Fiction is published as part of the Theory and Interpretation of Narrative series at The Ohio State Press. To celebrate its publication, a reception will be held at the CUNY SPS on November 20.
As a scholar of narrative, Alsop is interested primarily in 20th-century American and British literature, narrative theory and film, and television studies. In addition to the book, she has published a range of academic essays on literature, as well as film and television. Her article on James's The Ambassadors—adapted from the book—appeared in the journal Narrative in spring 2019. She has also written for general audiences, and has published pieces on TV and pop culture in The Atlantic, Salon, The Los Angeles Review of Books, and The New York Times Magazine. Her next planned book project will focus on television storytelling. Tentatively titled, The Television Will Not Be Summarized: Televisual Excess in the Post-Network Era, the book will explore the forms of aesthetic and narrative "excess" that characterize contemporary TV series like Twin Peaks: The Return, The Knick, The Leftovers, Enlightened, Atlanta, and Hannibal.
About the CUNY School of Professional Studies
Home to the first fully online degree programs at the City University of New York, the CUNY School of Professional Studies (CUNY SPS) provides online and on campus programs that meet the needs of adults who are looking to finish a bachelor's degree, earn a master's degree or certificate in a specialized field, advance in the workplace, or change careers.
The School's growth has been remarkable. Launching twenty-three degrees since 2006, enrollment has risen by more than 30% in the last four years to over 3,700 students in the credit-bearing programs. We serve thousands more who are enrolled in our non-degree and grant funded workforce development programs. In addition, the School has an active Alumni network and established the CUNY SPS Foundation, which offers multiple scholarship opportunities to our current students.
Affirming our role as a leader in online education, CUNY SPS was ranked in the top 5% of U.S. News & World Report's list of the 2019 Best Online Bachelor's Degree Programs, making CUNY SPS the highest nationally listed program in New York City.
Press Contact:
Andrea Fagon
Director of Marketing and Communications
andrea.fagon@cuny.edu
(646) 664-8690