Domestic Violence Awareness Month 2021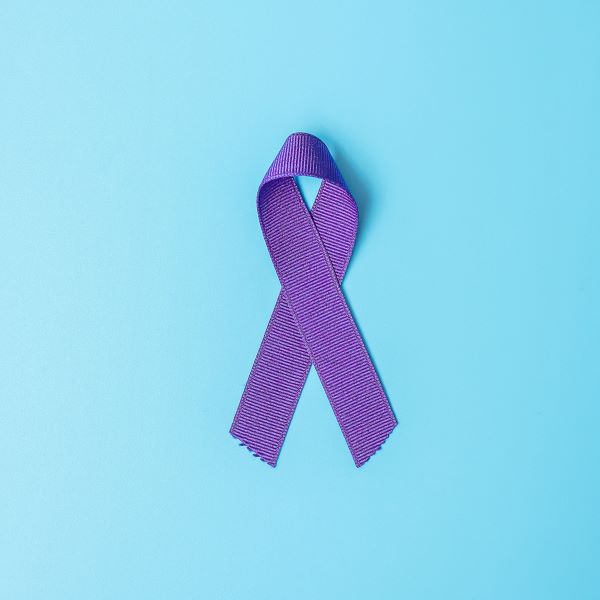 October is Domestic Violence Awareness Month (DVAM), a month-long commemoration used every year to highlight domestic violence.
As part of this awareness campaign, DVAM focuses on anything from how to recognize signs of domestic violence to characteristics of healthy vs. unhealthy relationships vs. abuse. This month also provides an opportunity to feature important resources for survivors and people seeking to support survivors. During DVAM and throughout the year, survivors are reminded that they are not alone, and that help is available.
This year, the Mayor's Office to End Domestic and Gender-Based Violence (ENDGBV), along with the City University of New York and other partners, are hosting events around the city to raise awareness about domestic violence, recognize survivors, celebrate advocates and providers serving survivors, and share critical information about resources. Several are highlighted below:
NYC Go Purple Day
Thursday, October 10/21 all day
The Mayor's Office to end Domestic and Gender Based Violence (ENDGBV) will host the 8th annual NYC Go Purple Day. This event will raise awareness about DV and mark NYC Go Purple Day by sharing the resources and services available to survivors throughout New York City, and by lighting in purple local buildings and landmarks including City Hall, the David Dinkins Municipal Building, 1 World Trade Center, the Bank of America Tower, 4 Times Square, Gracie Mansion, the Parachute Jump (Coney Island), the Arsenal in Central Park, the Bronx County Courthouse, Brooklyn Borough Hall, Queens Borough Hall and Staten Island Borough Hall
Participants are encouraged to wear purple and post your pictures on social media using the hashtags #DVAM2021 #ENDGBV #AwarenessHelpHope #GoPurple #NYCGoPurple #DVAM.
You are Not Alone: Intimate Partner Violence and the Hybrid Campus
Thursday, October 10/21 | 3pm
This CUNY event will raise awareness, offer resources and support for survivors of Intimate Partner Violence (IPV) and those who care about them. An interdisciplinary team of experts that includes Student Wellness Counselor Sherry Adams, Title IX Coordinator Sahana Gupta, Human Resources Director Arthur McHugh, and Public Safety Officer Dawn Murrain will discuss best practices for members of the CUNY Graduate School of Public Health & Health Policy community to protect and support those who are impacted by intimate partner violence amidst the ongoing challenges of COVID-19.
To attend this CUNY event, RSVP here.
For a complete list of events throughout October, visit the ENDGBV DVAM Events Calendar.
If you are a survivor of Gender-Based Violence or Domestic Violence and are looking for resources and info visit: NYC Hope or call 1-800-621-4673 (HOPE) for help. For more info about the ENDGBV office & its services visit their website.