Debra Schaller-Demers Receives Teaching Excellence Award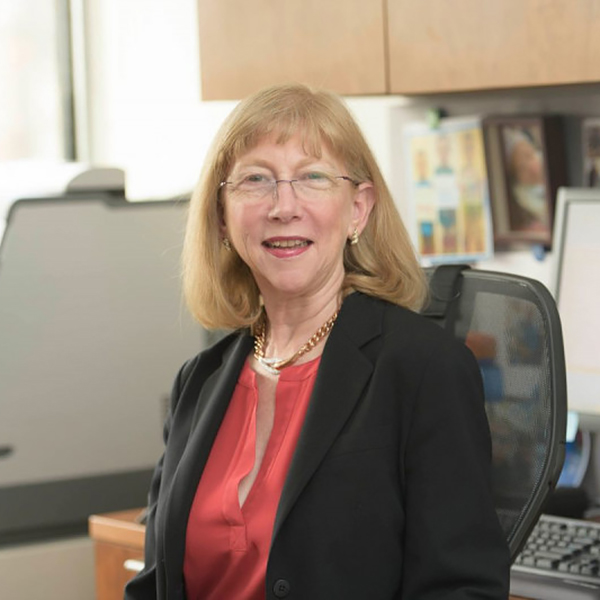 The CUNY School of Professional Studies (CUNY SPS) is proud to announce that Debra Schaller-Demers, an adjunct lecturer in the MS in Research Administration and Compliance program, has received the 2021 CUNY SPS Adjunct Faculty Teaching Excellence Award. The School introduced this initiative in 2019 at the Student Association's request to officially recognize faculty excel­lence, and the award includes a $1,000 prize.
Schaller-Demers joined the CUNY SPS Research Administration and Compliance program in October 2018. She teaches Introduction to Research Compliance, Ethics, and Integrity (RAC 601) and recently added the Capstone Practicum (RAC 699) to her roster. With the addition of the capstone course, the classes she teaches now bookend many of her students' educational journeys at CUNY SPS. "It was gratifying to have met them when they first started the program," observed Schaller-Demers. "For several, it was their very first class, and [by the time they began the capstone] I was able to see how much they had progressed and [that I] would be able to guide them to the finish line."
Like many of her students, Schaller-Demers balances life at CUNY SPS with her full-time work. As senior director of research outreach and compliance at Memorial Sloan Kettering Cancer Center, Schaller-Demersdirects and controls an effective quality assurance (QA) program to promote prevention, detection, and resolution of grants and contracts management noncompliance with federal and state laws and other sponsor requirements. She also teaches for various professional societies, including the Society for Research Administrators International (SRAI), of which she is the current president. 
For Schaller-Demers, online teaching offers multiple opportunities for students to learn to communicate more effectively. With this in mind, she designs her classes to personalize the online learning experience. "…I encourage the use of video/audio or PowerPoint presentations vs. straight essays and the inclusion of graphics even in the discussion posts," reflected Schaller-Demers. "This gives each learner a chance to shine and find their voice, especially if English is not their first language. I find that when they have flexibility in the end-product, they can express themselves with better clarity and understanding."
Candidates for the Adjunct Faculty Teaching Excellence Award are first nominated by the CUNY SPS student body. Nominees must then be endorsed by their program directors and provide a statement of their teaching philosophy. Finally, after reviewing the nominees, a panel of students and faculty select the recipient. 
About the CUNY School of Professional Studies
For over 15 years, the CUNY School of Professional Studies (CUNY SPS) has been leading online education in New York. Notable for offering the most online bachelor's and master's degree options at the City University of New York, and for serving transfer students as the University system's only undergraduate all-transfer college, CUNY SPS meets the needs of adults who wish to finish a bachelor's degree, progress from an associate's degree, earn a master's degree or certificate in a specialized field, and advance in the workplace or change careers.
The School's growth has been remarkable, with twenty-four degrees launched since 2006. Enrollment has risen by more than 30% in the last four years to over 4,000 students in the credit-bearing programs.  Thousands more are enrolled in non-degree and grant-funded workplace learning programs. In addition, the School has an active alumni network and has established the CUNY SPS Foundation, which offers multiple scholarship opportunities to current students.
CUNY SPS has consistently been named by U.S. News & World Report as one of the country's top online institutions. This year, the School was ranked in the top 2% in the nation on the publisher's list of the 2021 Best Online Bachelor's Degree Programs.
Press Contact
Andrea Fagon
Director of Marketing and Communications
andrea.fagon@cuny.edu