CUNY SPS Student Receives CUNY Student Leader of the Year Award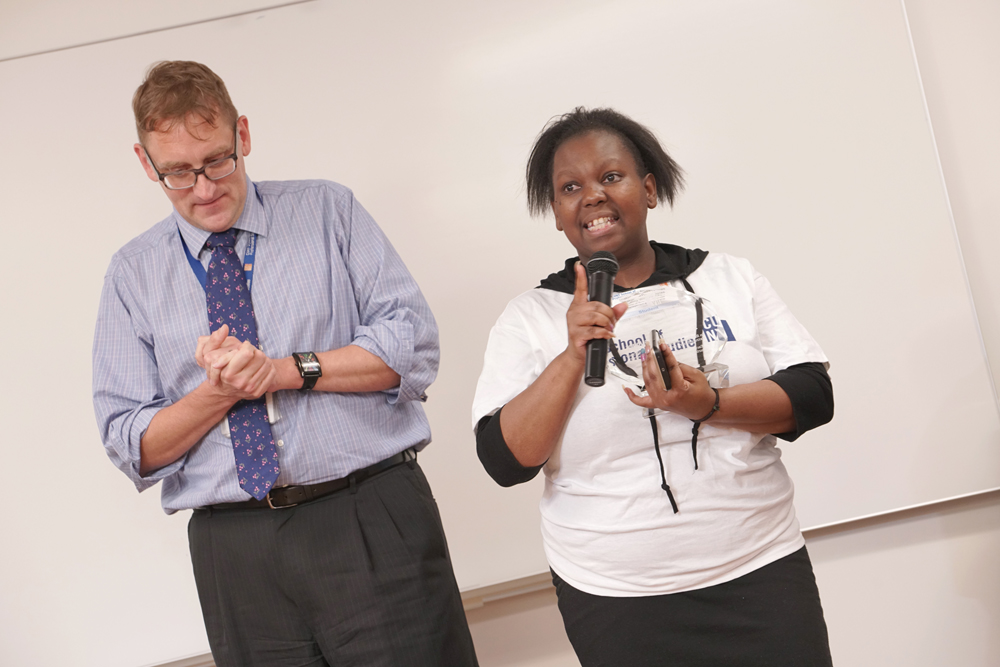 New York, NY – May 22, 2017 - The CUNY School of Professional Studies (CUNY SPS) is delighted to announce that Shakima Williams-Jones, an online MS in Business Management and Leadership student, received this year's CUNY Student Leader of the Year Award for her academic achievement and service to CUNY SPS and the University.
Williams-Jones, who was instrumental in launching the newly formed CUNY SPS Student Association, also led the effort to develop the Association's constitution, by-laws, structure, and policies. She has served on the CUNY SPS Student Technology Fee Committee, on the CUNY Arts Initiative Student Advisory Committee, and has worked closely with faculty and staff as the 2016-17 student alternate member of the CUNY SPS Governing Council, to which she has been elected as a 2017-18 student representative.
"This award is incredibly meaningful to me as it represents the culmination of the hard work and dedication that my fellow Student Association members and I have devoted to building student life at CUNY SPS," says Williams-Jones. "I am so proud to represent CUNY SPS. Were it not for this School, I would not have been able to continue my graduate studies."
Williams-Jones owns and operates Love Management, LLC, an accounting and business management firm with clients in the entertainment, education, and non-profit world. She has served as the sole accountant for the International Academy of Television Arts & Science (International Emmy Awards) since 2007. Additionally, she is on the board of directors of Uncommon Schools NYC, a charter management organization that operates 22 K – 12 charter schools in New York City. She holds a BA in Accounting from Baruch College, is a high school basketball coach, and is the proud parent of five.
CUNY Student Life Director Kevin Tucker presented Williams-Jones with this award at CUNY SPS's Annual Spring Reception on Thursday, May 18, 2017.