CUNY SPS is selected as a recipient of the 2020 OLC Effective Practice Award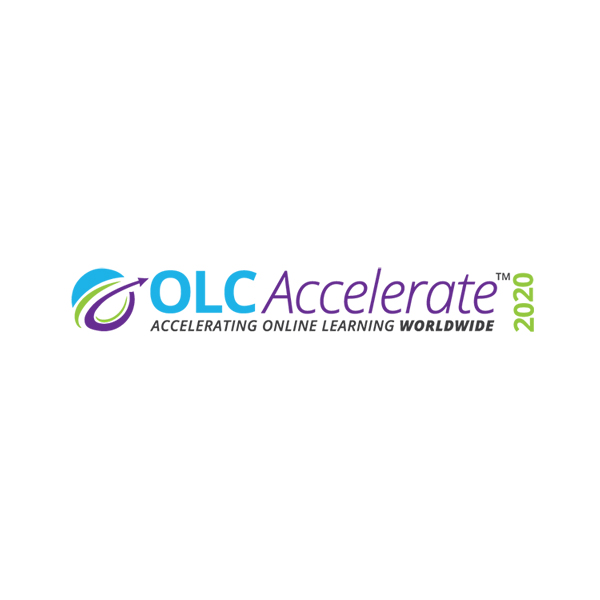 The CUNY School of Professional Studies (CUNY SPS) is proud to announce that it has been selected by the Online Learning Consortium (OLC) to be the recipient of a 2020 Online Learning Consortium Effective Practice Award for its online orientation programming for visiting and undergraduate students.
The award-winning entry, "A Three-Pronged Approach to Online Orientation for Adult Learners," was prepared by Angela Francis, assistant dean of general education and first year experience. It describes the suite of online orientation experiences provided by CUNY SPS: Test Flight online learning simulation, Online Learning Essentials, and Undergraduate New Student Orientation. Taken as a whole, these offerings are designed to enable adult online learners be successful in their courses, whether they are visiting students who are taking a single course with CUNY SPS or new undergraduate degree students who have transferred to the School to finish their degree.
Dr. Francis, who oversees the school's general education program and coordinates strategies and services that support the retention and academic success of new undergraduate students, has been involved in these student readiness initiatives since their initial launch. Through her efforts, these online orientation programs have expanded in both reach and scale.
"I am thrilled to learn that Angela Francis has received this honor from the Online Learning Consortium. Angela has powered the School's New Student Orientation and other online orientation initiatives since their beginning, and has provided a guiding vision and hands-on leadership throughout their evolution," said John Mogulescu, dean of CUNY SPS. "Under her smart, innovative leadership, these programs have helped new and visiting students who may have struggled otherwise in an online learning setting to achieve academic success."
"Award recipients were hand selected by our esteemed board of directors and awards selection committee for their exemplary contributions to the field," said Jennifer Mathes, CEO of OLC. "These individuals are not only making a difference within their organizations; they are elevating our community's efforts in advancing quality online and blended learning experiences designed to reach all learners."
The OLC recognizes outstanding work in the field of online and blended education through its annual awards. The Effective Practice Award is a competitive national award that recognizes outstanding work in the field of online and blended education. Entries are evaluated on five primary criteria: Learning Effectiveness, Scale, Access, Faculty Satisfaction, and Student Satisfaction.
Award recipients will be recognized at a virtual ceremony Monday, November 9, 2020 at 11:15am ET, followed by a virtual gala at 6:45pm ET during the 2020 OLC Accelerate Conference – collectively one of the largest and most impactful gatherings of the online learning community. In addition to the awards celebrations, more than 425 sessions have been announced. On-demand access of all recorded virtual sessions is provided to onsite and virtual attendees for one-year post conference.
About the CUNY School of Professional Studies
For over 15 years, the CUNY School of Professional Studies (CUNY SPS) has been leading online education in New York. Offering the most online Bachelor's and Master's degree options at the City University of New York, CUNY SPS meets the needs of adults who are looking to finish a bachelor's degree, progress from an associate's degree, earn a master's degree or certificate in a specialized field, and advance in the workplace or change careers.
The School's growth has been remarkable, with twenty-four degrees launched since 2006. Enrollment has risen by more than 30% in the last four years to over 4,000 students in the credit-bearing programs and thousands more who are enrolled in non-degree and grant-funded workplace learning programs. In addition, the School has an active Alumni network and has established the CUNY SPS Foundation, which offers multiple scholarship opportunities to current students.
CUNY SPS has been ranked in the nation's top 5% by U.S. News & World Report for the past six years, most recently in its list of the 2020 Best Online Bachelor's Degree Programs, making CUNY SPS the highest nationally listed program in New York State and New York City.
About Online Learning Consortium
The Online Learning Consortium (OLC) is a collaborative community of education leaders and innovators, dedicated to advancing quality digital teaching and learning experiences designed to reach and engage the modern learner – anyone, anywhere, anytime. OLC inspires innovation and quality through an extensive set of resources, including, best-practice publications, quality benchmarking, leading-edge instruction, community-driven conferences, practitioner-based and empirical research and expert guidance. The growing OLC community includes faculty members, administrators, trainers, instructional designers, and other learning professionals, as well as educational institutions, professional societies and corporate enterprises. Visit OLC's website for more information.