CUNY SPS Ranks in U.S. News & World Report's 2017 Best Online Bachelor's List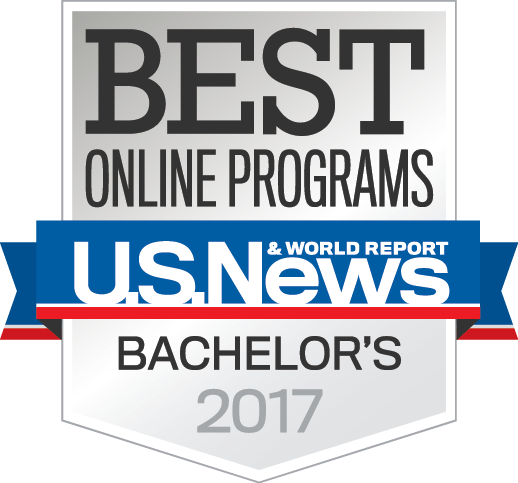 New York, NY – January 20, 2017 – The CUNY School of Professional Studies (CUNY SPS) is proud to announce that it has been ranked in the nation's top 8% of U.S. News & World Report's 2017 list of Best Online Bachelor's Degree Programs.  Of the institutions listed, CUNY SPS ranks 2nd in New York State and 1st in New York City.
U.S. News & World Report assessed schools based on four criteria, including student engagement, faculty credentials and training, peer reputation, and student services and technology.
"I am very proud that CUNY SPS has been recognized by U.S. News and World Report for the third year in a row," said John Mogulescu, dean of the School and senior university dean for academic affairs. "Ranking #2 in New York State and in the top 8% of the country affirms the high quality of our online programs and the dedication of our faculty and staff."
Home to the first fully online degree programs at the City University of New York, CUNY SPS offers fully accredited online degree and certificate programs for students who want the flexibility and convenience of online education.
View the U.S. News & World Report rankings online
For more information:
Press Contact:
Andrea Fagon
Director of Marketing and Communications
andrea.fagon@cuny.edu
(646) 664-8690