CUNY SPS Master's of Nursing Programs Granted CCNE Accreditation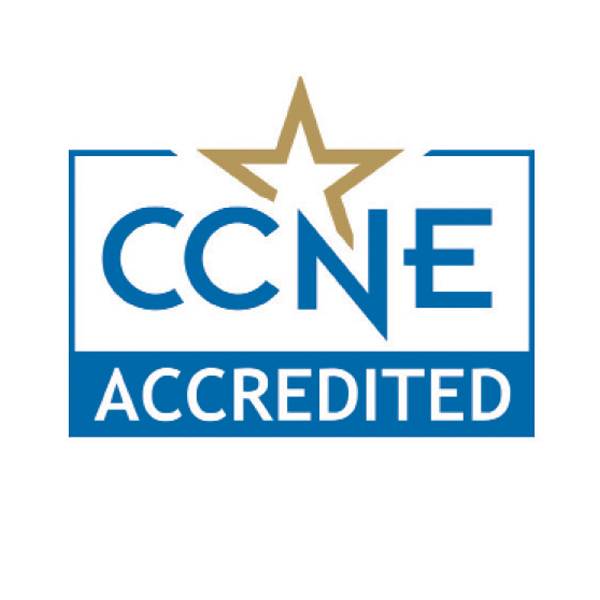 The CUNY School of Professional Studies (CUNY SPS) is proud to announce that its masters' of science nursing degree programs were granted accreditation by the Commission on Collegiate Nursing Education (CCNE) and its bachelors' of science nursing programs were granted re-accreditation. During its May meeting, the Commission determined that the CUNY SPS programs met all accreditation standards with no compliance concerns.
Dr. Margaret Reilly, academic director of the CUNY SPS nursing programs, said, "We are very pleased to hear that our faculty's tremendous efforts to promote excellence in nursing education have been recognized by the CCNE. This accreditation affirms our commitment to ensure that our students gain the knowledge, skills, and professional competencies that will enable them to best lead and manage healthcare delivery in the local and global communities in which they work and serve."
This accreditation applies to all the CUNY SPS undergraduate nursing programs: BS in Nursing, RN to BS-MS in Nursing Education, RN to BS-MS in Nursing Informatics, and RN to BS-MS in Nursing Organizational Leadership; as well as its graduate nursing degree and certificate programs: MS in Nursing Education, MS in Nursing Informatics, and MS in Nursing Organizational Leadership.
About the CUNY SPS Online Nursing Programs
The CUNY School of Professional Studies offers a portfolio of online degree and advanced certificate programs in nursing in order to help fill the growing void within the healthcare system. Serving as the first fully online nursing degrees in the CUNY system, our programs help nurses advance within their careers while continuing their education in a timely, flexible, and affordable way.
About the CUNY School of Professional Studies
For over 15 years, the CUNY School of Professional Studies (CUNY SPS) has been leading online education in New York. Offering the most online Bachelor's and Master's degree options at the City University of New York, CUNY SPS meets the needs of adults who are looking to finish a bachelor's degree, progress from an associate's degree, earn a master's degree or certificate in a specialized field, and advance in the workplace or change careers.
The School's growth has been remarkable, with twenty-three degrees launched since 2006. Enrollment has risen by more than 30% in the last four years to over 3,700 students in the credit-bearing programs and thousands more who are enrolled in non-degree and grant-funded workplace learning programs. In addition, the School has an active Alumni network and has established the CUNY SPS Foundation, which offers multiple scholarship opportunities to current students.
CUNY SPS has been ranked in the nation's top 5% by U.S. News & World Report for the past six years, most recently in its list of the 2020 Best Online Bachelor's Degree Programs, making CUNY SPS the highest nationally listed program in New York State and New York City.
Press Contact
Andrea Fagon
Director of Marketing and Communications
andrea.fagon@cuny.edu
(646) 664-869