CUNY SPS Marks National Mentoring Month With Focus on Urban Male Scholars Program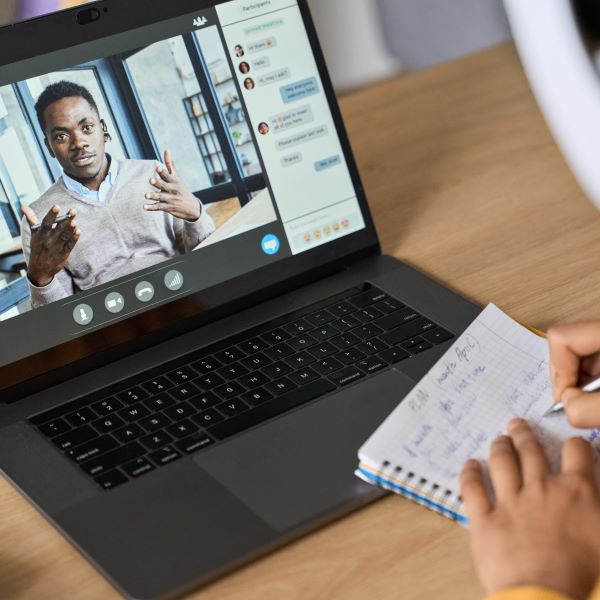 January is National Mentoring Month. To recognize this important observance, the CUNY School of Professional Studies (CUNY SPS) is celebrating with a spotlight on its Urban Male Scholars (UMS) mentoring program, a CUNY Black Male Initiative (BMI).
Established in 2005, CUNY BMI is based on a promising model first started at Medgar Evers College. With the generous support of grants from the New York City Council, CUNY BMI funds projects throughout the university. These projects are designed to strengthen the education pipeline for severely underrepresented populations in higher education, particularly African, African American, Black, Caribbean, and Latino/Hispanic males, by increasing the enrollment, retention, and graduation rates of these students. There are more than 30 programs throughout the university focusing on this issue, including the UMS program at CUNY SPS.
The School's UMS program is designed to provide culturally competent peer mentoring training for men of color at CUNY SPS, but it's open to every undergraduate student. Currently, there are 15 student mentors and 30 mentees in the program, who are recruited and notified about UMS by the Office of Student Services.
Once they join, student mentees in the program participate in forums, gaining exposure to role models from various cultural backgrounds, access to professional communities on campus, and academic and career guidance to ease the transition back to college, and support in overcoming the common barriers to online education for first-term students.
Michael Gilbert is the coordinator of the School's UMS program. As part of his role, he helps CUNY SPS students navigate their paths by connecting them with a student mentor, offering a variety of programming, and meeting with the group regularly.
To Gilbert, who credits his own achievements to the guidance he received while attending Hobart College, mentoring is essential to success. "It's overcoming fear and wanting to finish what you started," he said. "It's having counselors on hand when you're feeling overwhelmed. It's having someone help you find resources and know someone is there for you who wants you to succeed, that's half the battle."
Alpha Sow, a UMS mentee who is majoring in health services administration, said he struggled during the pandemic when every part of his academics was online. "I had nobody to show me the way," Sow said. "When I received the email about the program, I jumped at the opportunity. I love having a mentor and someone who can guide and help me."
However, you don't just get any mentor, noted Noel Pichardo, also a student mentee majoring in information systems.
"You get someone who understands your situation. I'm a NYCHA (New York City Housing Authority) resident and it's tough dealing with that type of environment and focusing on your college work," Pichardo explained. "Angel (Arroyo), my mentor, understood my situation and gave me some tips on improving time management and letting me know about an app for PDF documents so I can listen to my textbook readings."
Arroyo, who is majoring in sociology, reflected that he has a good connection with Pichardo, adding that he's responsive, flexible, and willing to have real conversations about barriers to academic achievement and open to suggestions.
"It is important to me that Black and Brown people succeed and that they have the tools and supports they need," Arroyo said. "We must empower one another to be great and break free from the institutional and systematic oppression that exists in the US. I am honored to be a part of that support."
Learn more about the Urban Male Scholars here.
About the CUNY School of Professional Studies
As New York's leader in online education since 2006, the CUNY School of Professional Studies (CUNY SPS) offers the most online bachelor's and master's degree options at the City University of New York, and serves as the University's only undergraduate all-transfer college. With 26 degrees and numerous other non-degree and grant-funded workplace learning programs, CUNY SPS meets the needs of adults who wish to finish a bachelor's degree, progress from an associate's degree, earn a master's degree or certificate in a specialized field, and advance in the workplace or change careers. Consistently ranked highly by U.S. News & World Report for its online offerings, and noted for its soaring growth and enrollment, CUNY SPS has emerged as a nationwide leader in online education. The School's renowned and affordable online programs ensure that busy working adults may fulfill their educational goals on their own time and schedule.
Press Contact
Andrea Fagon
Chief Marketing and Communications Officer
andrea.fagon@cuny.edu