CUNY SPS Launches Online BS in Health Services Administration Degree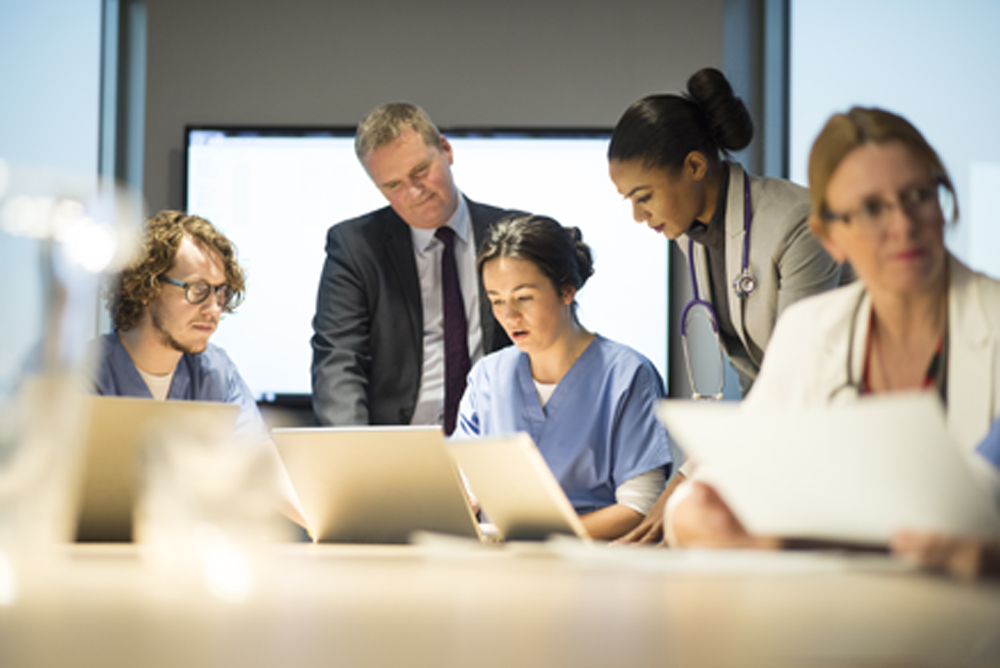 According to the Bureau of Labor Statistics, medical and health services managers held about 333,000 jobs in 2014, a number that is expected to grow by 17% between 2014 and 2024. In order to better prepare professionals to enter or advance within this burgeoning field, the CUNY School of Professional Studies (CUNY SPS) developed an online BS in Health Services Administration degree program.
Launching in spring 2018, the BS in Health Services Administration degree will serve as the first online program of its kind within the University and teach students how to address the constant changes and advancements made in today's healthcare system.
"This degree combines the fields of health and business so that healthcare workers have the necessary education to assist their organizations in providing quality healthcare, reducing facility costs, training staff, and evaluating current laws and policy regulations," says Ellen Karl, academic director of Health Information programs at CUNY SPS.
Graduates of the program will be able to secure a variety of health management positions including Quality Improvement Manager, Hospital Administration Management Analyst, Medicare Product Manager, Operations Manager, Patient Navigator, and Administrative Supervisor.
Press Contact:
Andrea Fagon
Director of Marketing and Communications
andrea.fagon@cuny.edu
(646) 664-8690