CUNY SPS Launches Online BA in Liberal Studies Degree Program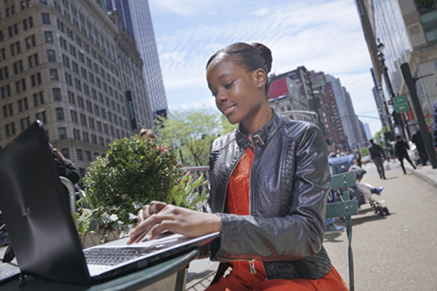 New York, NY – September 22, 2017 -- Employment and education program analysts continuously emphasize the advantages of Liberal Studies as preparation for successful careers. The CUNY School of Professional Studies (CUNY SPS) developed the University's first fully online liberal studies degree to ensure that students are presented with an affordable and accessible option to gain the aptitude that will place them at an advantage in their careers.
Starting in Spring 2018, CUNY SPS will offer a BA in Liberal Studies, an online degree program that addresses the global workplace's need for graduates with specific soft-skills, disciplinary awareness, and a firm grounding in general education.
"Our students will receive the broad knowledge base that comes with studying our different courses, and they will also develop competencies that employers want such as high-level research, writing, project management, communication, and statistical analysis skills," says Dr. Carl Grindley, academic director of the liberal studies and communication and media programs at CUNY SPS.
Liberal Studies develops ethical awareness in the world of work, teaches techniques of effective collaboration, and provides practical experience gained through internships, individual projects, and credit for prior learning portfolios. The BA in Liberal Studies degree program will broaden students' pathways to understanding different perspectives of local and global communities while preparing them to meet the current and upcoming challenges of our society.
Press Contact:
Andrea Fagon
Director of Marketing and Communications
andrea.fagon@cuny.edu
(646) 664-8690