CUNY SPS Hosts Virtual Faculty Development Day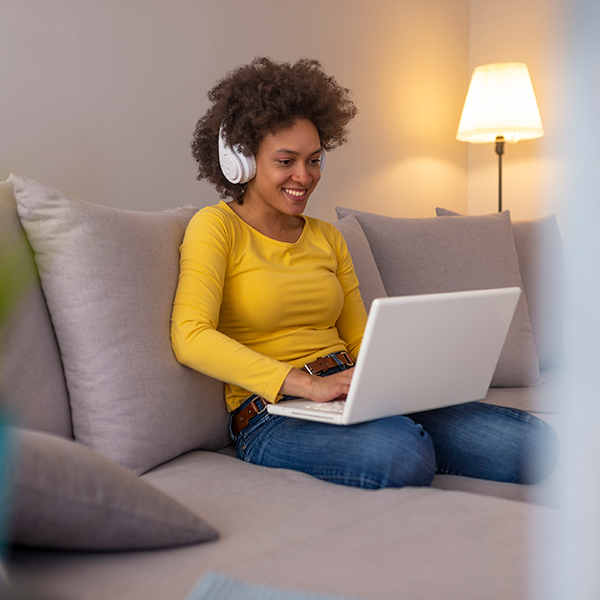 The CUNY School of Professional Studies (CUNY SPS) hosted a virtual Faculty Development Day on Wednesday, March 25. Originally planned as an in-campus gathering, this day was moved to an afternoon-long Zoom event following school closures due to the COVID-19 crisis. Approximately 54 CUNY SPS faculty, 2 students, and several staff attended the Faculty Development Day, which provided instructors with the opportunity to gather, exchange ideas, and explore new techniques and tools for online learning.
The Faculty Development Day was organized by the Office of Faculty Development and Instructional Technology (OFDIT). Ruru Rusmin, director of OFDIT, said, "It was an opportunity for online faculty, who don't always have a chance to 'get together' with their colleagues, to connect and share their struggles and offer solutions. We came together as a community and made plans to meet more informally on a regular basis."
The agenda for the Faculty Development Day included a mix of formal and informal sessions that provided an opportunity for faculty to further acquaint themselves with the latest online learning projects, practices, and applications.
The day's schedule began with a Sip n' Chat, where faculty could informally check in and share how they and their students are doing. During this conversation, many expressed concerns for their students, particularly the nursing and healthcare students working on the frontline, noting that many are under extreme pressure due to sickness, family issues, and loss of employment. Faculty members also discussed how to be supportive and understanding as possible during this time of crisis, brainstorming ways to be flexible and accommodating with project deadlines and coursework. Some remarked that both they and their students find SPS' well-run online classes to be a bit of a relief in the midst of all the other chaos and change they are experiencing.
Following this informal meet'n'greet, the first of two faculty exchanges began. Designed to allow faculty to present some of the activities, course features, and projects they are working on that are related to teaching or research at CUNY SPS, these exchanges led to fruitful discussions and the sharing of best practices.
In the first session, Joseph Foy, Melanie Lorek, and Kate Moss discussed experiential learning in business research, ways to help students avoid plagiarism, and late work policies. During the second faculty exchange session, held later that afternoon, Curtis Izen, Euny Lee, and Elizabeth Alsop explored how to effectively use digital communication tools like VoiceThreads, video, Collaborate, and Slack in the classroom.
Other highlights of the day included a student panel on ePortfolios, an online collection of student work that demonstrates their learning journey over time. Enriqueta Au Muñoz, a student in the Bachelor of Arts in Disability Studies program, andJade Powell, a student in the Master of Science in Disability Services in Higher Education program, presented their projects and described the lessons they learned and the challenges they faced while producing their ePortfolios.
Another standout session was the Learning Labs, where faculty could join breakout rooms led by CUNY OFDIT staff to learn more about new applications. These breakout rooms allowed faculty the opportunity to get more comfortable with these online learning tools and ask specific questions about how to use them.
About the CUNY SPS Office of Faculty Development and Instructional Technology
The mission of the Office of Faculty Development and Instructional Technology is to provide faculty with the support and training that they require at all stages in their careers and to enhance the community of practice in order to promote greater teaching effectiveness, instructional innovation, and faculty satisfaction, all with the goal of improving the quality of the student learning experience.
About the CUNY School of Professional Studies
Home to the first fully online degree programs at the City University of New York, the CUNY School of Professional Studies (CUNY SPS) provides online and on campus programs that meet the needs of adults who are looking to finish a bachelor's degree, advance from an associate's degree, earn a master's degree or certificate in a specialized field, and progress in the workplace or change careers.
The School's growth has been remarkable, with twenty-three degrees launched since 2006. Enrollment has risen by more than 30% in the last four years to over 3,700 students in the credit-bearing programs and thousands more who are enrolled in non-degree and grant-funded workforce development programs. In addition, the School has an active Alumni network and has established the CUNY SPS Foundation, which offers multiple scholarship opportunities to current students.
CUNY SPS was ranked in the top 5% of U.S. News & World Report's list of the 2020 Best Online Bachelor's Degree Programs, making CUNY SPS the highest nationally listed program in New York State and New York City.
Press Contact
Andrea Fagon
Director of Marketing and Communications
andrea.fagon@cuny.edu
(646) 664-869