CUNY SPS Calls for Better Credit Transfer Transparency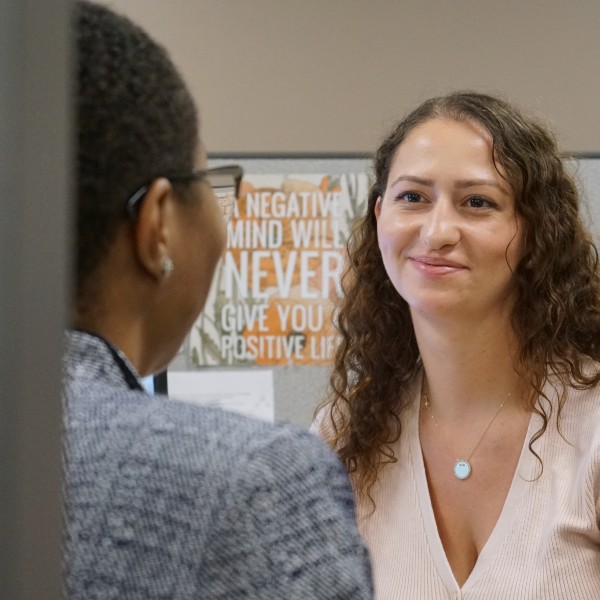 The CUNY School of Professional Studies (CUNY SPS) is proud to announce its partnership with Outlier.org, an online education platform dedicated to reducing student debt and increasing access to quality higher education. The Outlier.org Credit Transfer Network includes 18 universities and colleges—with more joining every month—who are committed to improving the transfer student experience.
"The path to improving graduation rates for students from communities underrepresented in higher education must include greater credit transparency" said Jorge Silva-Puras, Interim Dean of CUNY School of Professional Studies. "By joining this network, we hope to bring an education at CUNY within reach of more students."
Drop off rates among degree-seeking community college students are consistently high. Only 30 percent end up transferring to a four-year institution while only 14.6 percent complete a bachelor's degree within six years.
"Outlier.org is working with leading institutions across the country to build a new kind of on-ramp to higher education," said Aaron Rasmussen, CEO and Founder of Outlier.org. "By partnering with schools to build bridges from our courses into their degree programs, we can help students reduce the cost of their education and graduate faster."
In addition to schools in the Credit Transfer Network, any institution can accept credit from Outlier.org courses which are transcripted and overseen by the University of Pittsburgh.
As a transfer institution that requires all students to enter with 24 or more credits, CUNY SPS strives to help students transfer as much credit as possible. All bachelor's degree candidates are eligible to transfer up to 105 academic credits from previous educational institutions.
Prospective students can request an unofficial transfer credit evaluation on the School's website. CUNY SPS also accepts credit for prior learning.
About Outlier.org
Created by the Co-founder of MasterClass, Outlier.org offers beautiful, effective online courses that earn students transferable college credit for a fraction of the cost. In addition to featuring cinema-quality lectures, Outlier.org courses are taught by some of the most charismatic figures in academia, including instructors from Yale, MIT, and Columbia, and are transcripted by the University of Pittsburgh, a top 60 school. Students enjoy a top-quality learning experience that includes access to 1-on-1 tutoring for math courses, AI-proctored assessments, dynamically-generated problem sets, and cutting-edge active learning materials. In keeping with the company's mission to increase access to top-quality higher education and reduce student debt, each course is priced at just $400.
About CUNY SPS
As New York's leader in online education since 2006, the CUNY School of Professional Studies (CUNY SPS) offers the most online bachelor's and master's degree options at the City University of New York, and serves as the University's only undergraduate all-transfer college. With 26 degrees and numerous other non-degree and grant-funded workplace learning programs, CUNY SPS meets the needs of adults who wish to finish a bachelor's degree, progress from an associate's degree, earn a master's degree or certificate in a specialized field, and advance in the workplace or change careers. Consistently ranked highly by U.S. News & World Report for its online offerings, and noted for its soaring growth and enrollment, CUNY SPS has emerged as a nationwide leader in online education. The School's renowned and affordable online programs—which offer in-state tuition to all students regardless of where they live—ensure that busy working adults may fulfill their educational goals on their own time and schedule.