You are here
CUNY SPS Adjunct Launches Funded Research Project to Improve Medication Adherence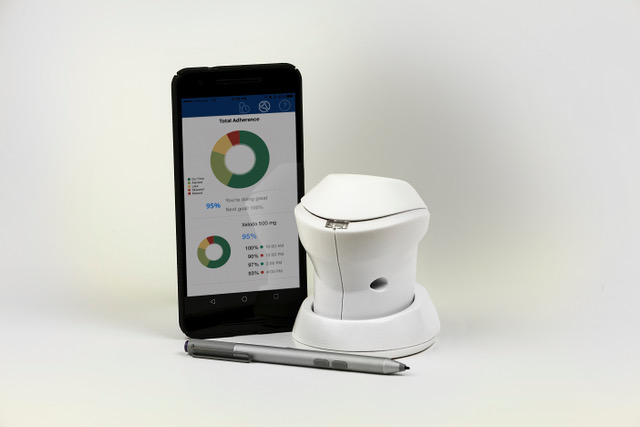 February 28, 2017 – New York, NY -- Dr. Anthony Sterns, Adjunct Associate Professor in the business and psychology programs at the CUNY School of Professional Studies (CUNY SPS), has received over $900,000 in federal, state, and regional funding, as well as other capital investments, to improve medication adherence using a new technology solution he helped create.
Using research conducted by the University of Michigan College of Pharmacy (UMCOP) and others, Dr. Sterns affirmed that the general public has issues with taking medication as directed. In fact, the CDC (2015) reports that 700,000 ER visits, 341,000 hospitalizations, and 125,000 deaths are attributed each year to not taking medications correctly. This represents an estimated $320 billion in unnecessary healthcare expenses that can potentially be avoided. For those at risk of not taking their medications, Dr. Sterns developed iRxReminder, a platform designed to ensure that patients take critical medications successfully, in addition to the iRxCapture App and iLidRx pill dispensing pod, which allows patients and their healthcare teams to monitor and manage medication.
Dr. Sterns is collaborating with UMCOP's research team, including Drs. Shawna Kraft, Karen Farris, and Mike Dorsch, in a study funded by the Hematology Oncology Pharmacy Association. The study is focused on the ways in which improvements can be made to the adherence of oral medications used in cancer therapies.
The National Institutes of Health, Ohio Third Frontier Technology and Validation and Start-up Fund, GLIDE Innovation Fund, North Coast Opportunity Technology Fund, MAGNET IMPAcT Fund, and the City of Cleveland Office of Economic Development, as well as angel investors, funded the development of the Internet-of-Things (IoT) pill dispensing pod.
"I'm elated to get the chance to work with these outstanding collaborators at the University of Michigan," said Dr. Sterns. "Having the opportunity to impact the delivery of life-saving medications to patients at this world-class facility is one of the highlights of my professional career. I'm honored to take this first step into the field with our technology."
Dr. Sterns is now focused on identifying other healthcare organizations that can benefit from the innovations in healthcare delivery the platform enables.