CUNY School of Professional Studies and New-York Historical Society Launch Visionary New Museum Studies Degree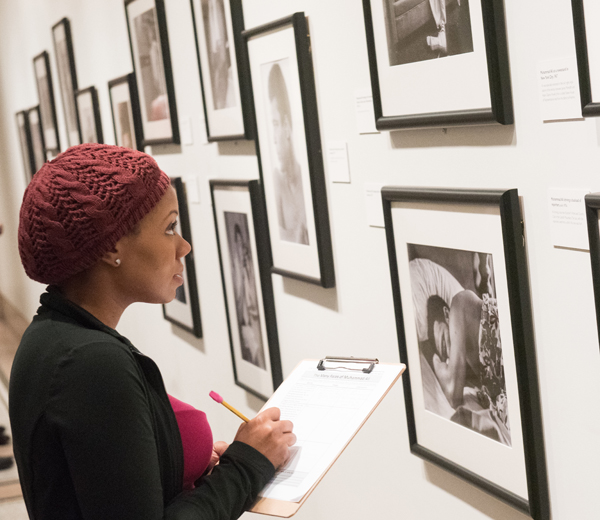 New York, NY – May 1, 2019 – The CUNY School of Professional Studies (CUNY SPS) and the New-York Historical Society today announced a partnership to offer an online Master of Arts in Museum Studies, which will immerse students in the theory and practice of museums. A special focus of the program is to diversify the museum workforce and to address the needs of an increasingly diverse and engaged museum-going public. To accommodate working adults eager to enter the field, almost all classwork will be online, giving students the flexibility to fit their studies in with work and other obligations. CUNY SPS excels in online instruction, with its programs ranked among the highest in the nation, while the New-York Historical Society will offer hands-on experiences on site, allowing students to experience curatorial work and exhibition design first-hand. Launching in Fall 2019, the MA in Museum Studies will ground students in both the theory and the practice of museum work in all its aspects, from the curatorial to the administrative, showing students how such work takes place on the ground, enabling them to apply this understanding to professional situations they will meet beyond the classroom.
"We are proud to partner with CUNY SPS to create this innovative program, at a time when museums must evolve and expand to meet the needs of their audiences," said Dr. Louise Mirrer, director and CEO of the New-York Historical Society. "Museums currently receive more than 850 million visits each year and provide communities with a sense of place and a collective heritage. This program is especially visionary as it focuses on increasing diversity and inclusion in museum of the future."
CUNY SPS Dean John Mogulescu said, "Our school has always looked for innovative ways of addressing emerging needs, and our partnership with the New-York Historical Society certainly promises to shape a more diverse and professionalized workforce for museums. But working with that venerable institution, the oldest on-going museum in New York, adds a new dimension to this goal. Our collective future must be shaped and informed by the preservation of our past, and we are honored to work with such experts in that endeavor to create new cohorts of experts."
This degree program is especially needed now, when museums support more than 726,000 jobs in America and are seen as one of the most trusted sources of information in the country, rated higher than newspapers, government sources, and even academic research. However, at a time when 38 percent of Americans identify as Asian, black, Hispanic, or multiracial, a 2015 national study conducted by the Mellon Foundation, the Association of Art Museum Directors, and the American Alliance of Museums found that only 16 percent of leadership positions at art museums were held by people of color.
From administration and finance to curation and education, the program will educate students about all areas of a museum, regardless of the focus, content, or audience a specific museum serves. Students will learn to curate exhibitions, design educational services, and provide museum services with attention to all potential visitors to a museum. The program also features the ability for students to complete coursework online while creating on-site opportunities at the New-York Historical Society to experience an actual working museum environment in New York City. For information about the degree program, please visit the program's webpage.
The online Master of Arts in Museum Studies is approved by the New York State Education Department as a CUNY SPS degree.
About the New-York Historical Society
The New-York Historical Society, one of America's preeminent cultural institutions, is dedicated to fostering research and presenting history and art exhibitions and public programs that reveal the dynamism of history and its influence on the world of today. Founded in 1804, New-York Historical has a mission to explore the richly layered history of New York City and State and the country, and to serve as a national forum for the discussion of issues surrounding the making and meaning of history. New-York Historical is also home to the Patricia D. Klingenstein Library, one of the oldest, most distinguished libraries in the nation—and one of only 20 in the United States qualified to be a member of the Independent Research Libraries Association—which contains more than three million books, pamphlets, maps, newspapers, manuscripts, prints, photographs, and architectural drawings.
About the CUNY School of Professional Studies
Home to the first fully online degree programs at the City University of New York, the CUNY School of Professional Studies provides online and on campus programs that meet the needs of adults who are looking for a seamless way to finish a bachelor's degree, earn a master's degree or certificate in a specialized field, advance in the workplace, or change careers.
Affirming its role as a leader in online education, CUNY SPS was ranked in the top 5% in the Nation in U.S. News & World Report's list of the 2019 Best Online Bachelor's Degree Programs. Of the institutions ranked, CUNY SPS lists 1st in New York City.
Press Contacts
Andrea Fagon, CUNY School of Professional Studies
646.664.8690 / andrea.fagon@cuny.edu
Ines Aslan, New-York Historical Society
212.485.9263 / ines.aslan@nyhistory.org