CUNY Names Dean for School of Professional Studies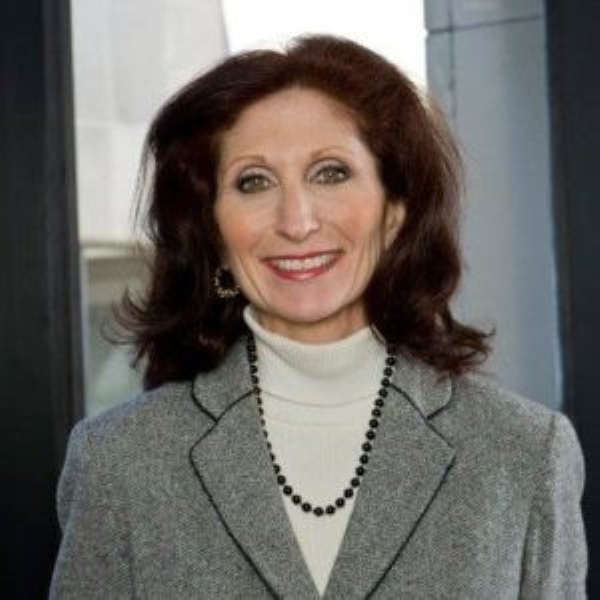 Online and Continuing Ed Innovator Lisa R. Braverman to Lead CUNY SPS
The Board of Trustees of The City University of New York last night voted to appoint an outstanding higher education leader to head the CUNY School of Professional Studies (CUNY SPS), among several other appointments approved by the Board.
To serve as the new dean of CUNY SPS, the Board appointed Dr. Lisa R. Braverman, the assistant vice president of workforce credentialing and community impact at Mercy College. Her appointment is effective August 21.
"Lisa Braverman brings a strong record of leadership in higher education administration to CUNY," said CUNY Chancellor Félix V. Matos Rodríguez. "Dr. Braverman's successes in pioneering programs for adult and online learners will help strengthen our leading school for New Yorkers who want to begin or change their careers."
The appointment of Dr. Braverman, along with the new College of Staten Island president Timothy G. Lynch, had followed a comprehensive national search, bringing to 16 the number of permanent leaders of CUNY colleges or professional schools placed since May 2019, when Chancellor Matos Rodríguez began his tenure. They add to the University's senior leadership continuing to fully reflect the diversity of the CUNY student body and of New York.
An Innovator in Adult and Online Ed
Lisa R. Braverman, the incoming dean of CUNY SPS, is a national leader in adult, online, and continuing higher education whose experience includes more than 25 years in senior leadership roles in public, private, and online colleges. She comes to the school, which serves nearly 4,000 students from Mercy College; there, she served as assistant vice president and helped spearhead a new division of the college that develops workforce programming and credentials for adult and professional studies learners.
"I am absolutely delighted to be joining CUNY to lead this distinctive school," said incoming Dean Braverman. "Given its impressive history and outstanding staff and faculty, I look forward with excitement to collaborating with the team to transition the CUNY School of Professional Studies to its next chapter of impact and growth, in support of the vision of CUNY and Chancellor Matos Rodríguez."
She previously served as vice provost for academic and faculty affairs at Excelsior College and spent four years in the role of dean of the Anthony J. Petrocelli College of Continuing Studies at Fairleigh Dickinson University. In addition, she has served as chief academic officer at Jones International University, associate provost for adult programs at Long Island University, dean of continuing and professional studies at SUNY Fashion Institute of Technology, dean of extended education at New York Institute of Technology, and dean of professional studies at Pratt Institute.
An active participant in associations, Dr. Braverman has served on the board of directors for the University Continuing Professional Education Association and the Association for Continuing Higher Education; in 2021, ACHE awarded her its individual leadership award.
Dr. Braverman earned a doctorate and two master's degrees from New York University and holds a bachelor's degree from Brandeis University.
She follows Interim Dean Jorge Silva-Puras, who has served at CUNY SPS since 2021 following the retirement of founding dean, Dean Emeritus John Mogulescu.
"I am very pleased to welcome Dr. Braverman to CUNY SPS and our wonderful community of hardworking and passionate students, alumni, faculty, and staff," said Interim Dean Silva-Puras. "I look forward to working with her closely to ensure a smooth and successful transition."
About the CUNY School of Professional Studies
As New York's leading online school since 2006, the CUNY School of Professional Studies (CUNY SPS) offers the most online bachelor's and master's degree options at the City University of New York, and serves as the University's first undergraduate all-transfer college. With 26 degrees and numerous other non-degree and grant-funded workplace learning programs, CUNY SPS meets the needs of adults who wish to finish a bachelor's degree, progress from an associate's degree, earn a master's degree or certificate in a specialized field, and advance in the workplace or change careers. Consistently ranked highly by U.S. News & World Report for its online offerings, CUNY SPS has emerged as a nationwide leader in online education. The School's renowned and affordable online programs ensure that busy working adults may fulfill their educational goals on their own time and schedule.
Press Contact
Andrea Fagon
Chief Marketing and Communications Officer
andrea.fagon@cuny.edu