Child Development Associate Certificate Students Publish Children's Books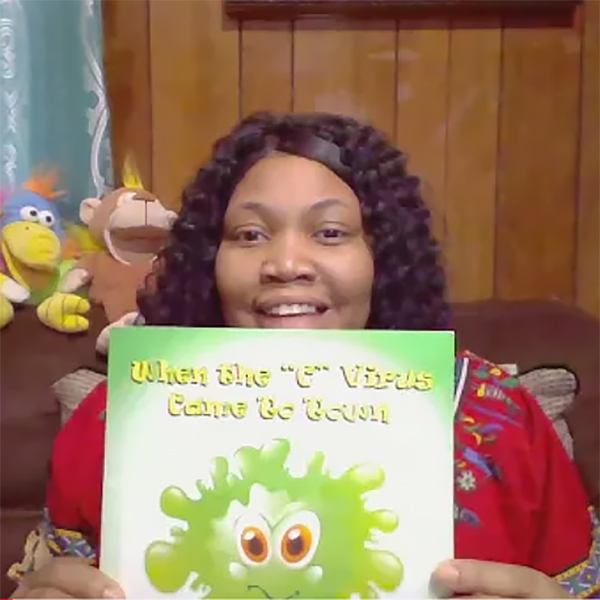 The CUNY School of Professional Studies (CUNY SPS) is proud to celebrate the publication of three children's books written by students in the School's Child Development Associate (CDA) Certificate program.
Harold and The Purple Crayon and The Very Hungry Caterpillar have new friends thanks to recent alumnus Terry Ammons Jr. and Kadeatrice Lugo, a current certificate program student, who had the determination of a little engine. A third CDA student, Carlos Advincola Jr., hopes to have his book published by the end of the year.
It began with an assignment from the students' instructor, Teresa Perez, in the course EDUC 200: Child Development - Birth to Five Years. She asked her class to develop a bibliography of 10-12 developmentally appropriate books on topics related to children's lives and challenges they may face such as cultural representation, gender roles, and children with special needs, among other topics.
Ammons, Lugo, and Advincola all had ideas for their own books and decided to take the assignment one step further by self-publishing their own stories for children.
Ammons, who finished the CDA program in January, found the inspiration for his children's book from his own life. At the age of 29, he was going to be a big brother. His mom was pregnant with his little sister. His friends teased him at the time and asked if he was jealous of the new sibling, but then Ammons began to think about this.
"What if I were much younger and this happened?" he said. "How would I feel about that?" His children's book Helpful, responsible, Me! was born from that experience. A lead teacher at Little Ivies Prep in Manhattan's Upper West, Ammons plans on continuing at CUNY to earn his associate degree in early childhood education.
Lugo's book was originally a poem for children that she wrote on the back of an envelope about COVID-19.
"Everyone kept telling me that I better get it published soon," she said. With the support from her classmates and Perez, Lugo self-published her book When the "C" Virus Came to Town.
Lugo, who plans on attending Bronx Community College in the fall, said the book has been well-received and hopes to do a book signing in Central Park this summer.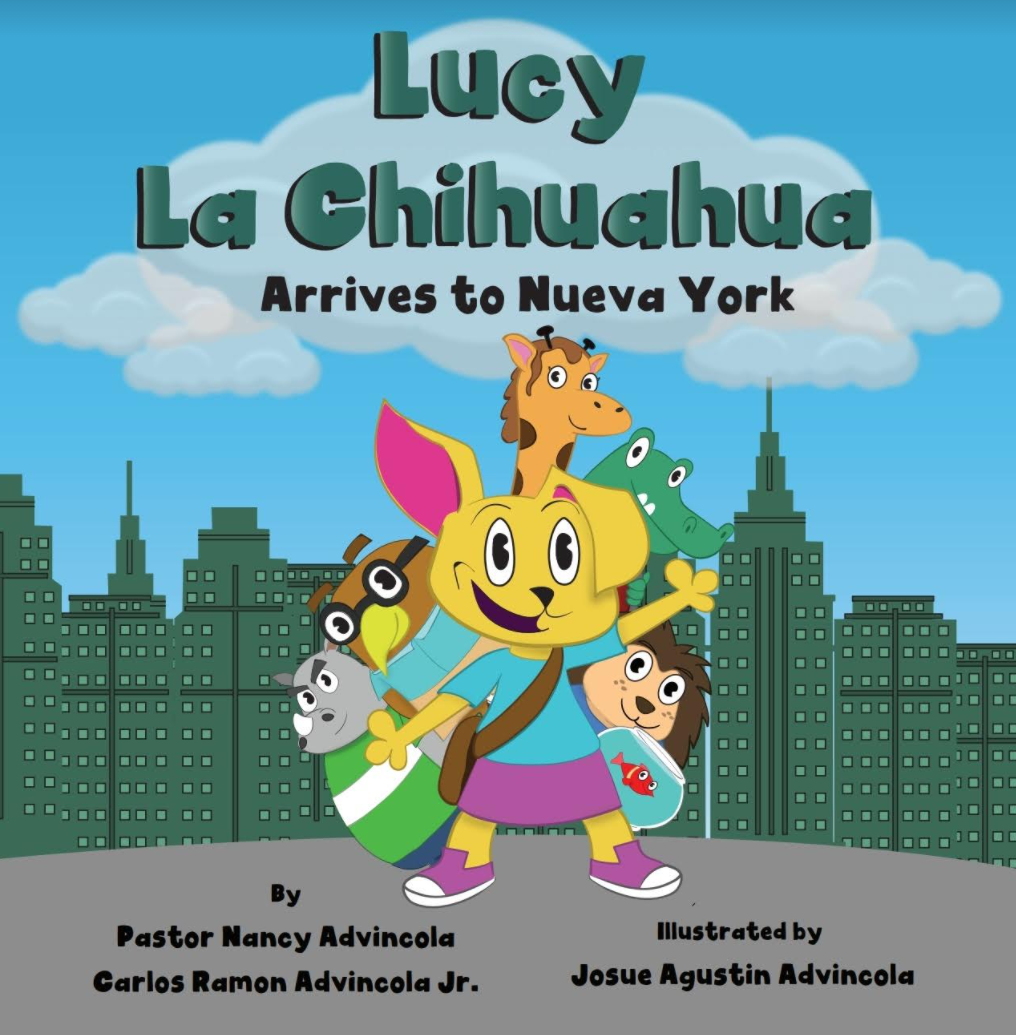 Advincola's book was also inspired by his personal life. His book that he co-wrote with his mom Nancy Advincola, and was illustrated by his brother Josue Advincola, is about what it's like to come to a different country for school. Lucy La Chihuahua Arrives to Nueva York will be published by the end of this year.
He is currently a counselor at a YMCA afterschool program and will be entering the minor to master's degree program for early childhood education at Lehman College this summer.
"It is inspiring to see our students becoming authors of children's literature," said Claudine Campanelli, the program administrator of CDA and CPAC (Children's Program Administrator Credential). "Their additions begin to fill the gap of missing stories that young children can relate to and need."
Amy Perez, executive director of the Office of Professional Education and Workplace Learning (PEWL), which oversees the CDA program, added that as someone who reads many children's books daily to a toddler, at a very personal level these contributions by our three students are important.
"Stories that children can identify with—including illustrations that look like them and their family members—have significant meaning," Perez said. "You can see it in their eyes as they make connections to the story, to the characters. The creativity and innovation (notwithstanding the time and sweat) these students put into their projects to create children's books that are now available to all—it is truly inspiring and all the while showcasing the originality and creativity of our CDA program."
About the CUNY SPS Child Development Associate Program
Offered in partnership with the New York Early Childhood Professional Development Institute (PDI) the Child Development Associate (CDA) Certificate at the CUNY School of Professional Studies is the only compre­hensive credit-bearing Child Development Associate (CDA) certificate in New York City. The program provides students not only with the required coursework but also advisement, writing support, portfolio creation, career services, and classroom observation in pursuit of the Child Development Associate Credential.
About the CUNY School of Professional Studies
For over 15 years, the CUNY School of Professional Studies (CUNY SPS) has been leading online education in New York. Notable for offering the most online bachelor's and master's degree options at the City University of New York, and for serving transfer students as the University system's only undergraduate all-transfer college, CUNY SPS meets the needs of adults who wish to finish a bachelor's degree, progress from an associate's degree, earn a master's degree or certificate in a specialized field, and advance in the workplace or change careers.
The School's growth has been remarkable, with twenty-four degrees launched since 2006. Enrollment has risen by more than 30% in the last four years to over 4,000 students in the credit-bearing programs. Thousands more are enrolled in non-degree and grant-funded workplace learning programs. In addition, the School has an active alumni network and has established the CUNY SPS Foundation, which offers multiple scholarship opportunities to current students.
CUNY SPS has consistently been named by U.S. News & World Report as one of the country's top online institutions. This year, the School was ranked in the top 2% in the nation on the publisher's list of the 2021 Best Online Bachelor's Degree Programs.
Press Contact
Andrea Fagon
Director of Marketing and Communications
andrea.fagon@cuny.edu