You are here
Celebrating Pride Month 2023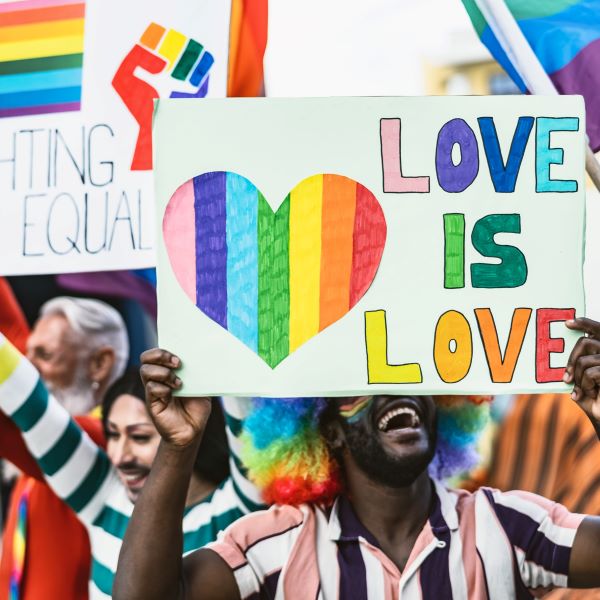 Dear CUNY SPS Community:
Today marks the start of Pride Month, which commemorates and celebrates the brave and uncompromising efforts of LGBTQIA+ activists and communities to demand equality, civil rights protections, and the right to live freely.
At CUNY SPS, we take pride in this month, and in the role that our own community has played—and continues to play—in the LGBTQIA+ civil rights movement, and I am very pleased to note here just a few of the recent ways our community has participated in the cause.
On March 30, Jan Oosting, assistant professor of nursing, co-presented on the panel From Margin to Center: Queer & Trans Advocacy at CUNY during the CUNY Inclusion, Diversity, Equity and Access Conference 2023.
This April, the CUNY SPS Committee on Institutional Equity and Diversity (CIED) hosted the workshop Fostering an LGBTQ+ Inclusive Campus, which sought to enhance one's knowledge of the LGBTQ+ community while learning the foundations of active allyship through an intersectional lens.
On May 22, the School's Pride Club hosted an in-person Pride Celebration at the School's Manhattan campus to kick off Pride Month and honor the accomplishments of our LGBTQIA+ community.
In other recent news, CUNY SPS was also invited to join the CUNY LGBTQIA+ Consortium. (We'll have more details to share publicly about this exciting partnership shortly.)
Finally, Armando "AJ" Ramos, a student in the the BA in Communication and Media program, was featured in the Bronx Times for requesting that pride flags be installed in Mosholu Parkway's Bronx Victory Memorial.
I applaud these members of our community for their efforts and am excited to share some other ways we can get involved with this list of Pride Month resources, events, and organizations curated by the CIED.
Language and communication are more than just using requested pronouns. Although this is important as well, learn the definitions for some common terms relating to the LGBTQIA+ community and guidance on how and where to use them.
CUNY Resources
LGBTQ Communities
Mental Health and Wellness
Parents
Educators
Additional Resources
This June, I hope that you will find time to explore these resources, learn more about the LGBTQIA+ fight for freedom, respect, and equality, and join the rest of the CUNY SPS community in showing your support.
All the Best,
Jorge Silva-Puras
Interim Dean, CUNY School of Professional Studies