Celebrating Hispanic Heritage Month 2023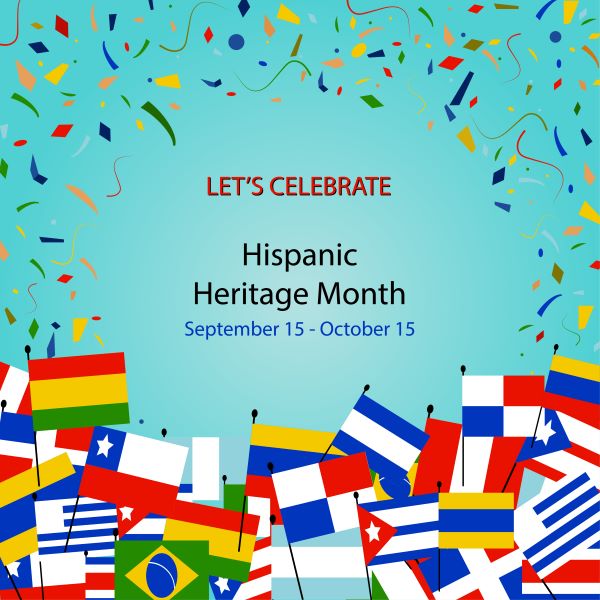 Dear Members of the CUNY SPS Community,
¡Bienvenidos! I am very pleased to celebrate the start of National Hispanic Heritage Month 2023 today. Observed from September 15 to October 15, this important month honors the histories, cultures, and contributions of American citizens whose ancestors came from Spain, Mexico, the Caribbean, and Central and South America. 
As an undergraduate student, I spent a year in Peru studying the language, culture, and heritage of that country and of the pre-Columbian peoples who inhabited the Andean region.  This left an indelible impression on me and deepened my appreciation of Hispanic culture and people.
As noted by the CUNY SPS Committee on Institutional Equity and Diversity (CIED), this observance started in 1968 as Hispanic Heritage Week under President Lyndon Johnson. It was later expanded by President Ronald Reagan in 1988 to cover a 30-day period starting on September 15, and was enacted into law on August 17, 1988. 
The midmonth dates were chosen specifically to accommodate several important holidays. In the month of September several Latin American countries celebrate their Independence Day and Día de la Raza, or Race Day, falls on October 12.
This month, I am delighted to honor our diverse Hispanic community and their outstanding achievements—both here at CUNY SPS and beyond—and look forward to celebrating with this observance guide compiled by the CIED. 
Read about Hispanic Heritage Month
CUNY
Events
Podcasts
Recommended Books
I invite you all to explore these inspiring readings, podcasts, and events over the next several weeks. Additionally, I encourage interested students to get involved with the CUNY SPS Latinx Student Union, which is dedicated to bringing together Latinx communities and all those who wish to learn more about the different Southern and Central American, as well as Caribbean, countries.
Wishing you all a wonderful National Hispanic Heritage Month! ¡Feliz Mes de la Herencia Hispana!
Sincerely,
Dr. Lisa R. Braverman
Dean, CUNY School of Professional Studies