Bradley Gardener Receives First Teaching Excellence Award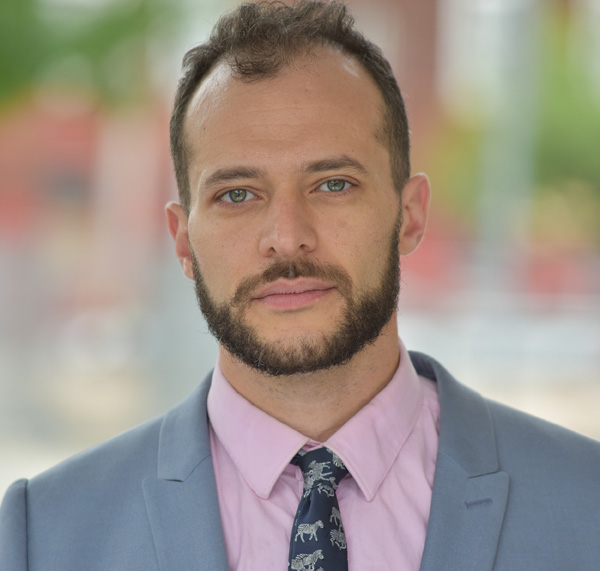 New York, NY - June 3, 2019 - The CUNY School of Professional Studies (CUNY SPS) is proud to announce that Bradley Gardener, adjunct assistant professor of general education, communication and media, and information systems, has been selected as the first recipient of the CUNY SPS Adjunct Faculty Teaching Excellence Award. An idea originated by the School's Student Association, this new annual award acknowledges an adjunct member's creative and innovative online teaching practices in undergraduate courses.
Gardener began his tenure at CUNY SPS 12 years ago, teaching his first online class in 2007. Previously accustomed to teaching traditional face to face classes, Gardener quickly gravitated towards the world of online pedagogy and all of the opportunities it had to offer.
"Since then, I have participated in dozens of professional development events," says Gardener. "I have taught and developed many classes. I have met and collaborated with brilliant teachers and administrators. I learned how to do things the right way. I feel like I have grown with our school and programs."
Gardener's dedication towards online education can be witnessed through his teaching philosophy in which he discusses how his diversified teaching methods give students the problem-solving skills needed for both inside and outside of the classroom.
"Creating a fair and challenging learning environment is challenging but also immensely rewarding for both students and teacher," says Gardener. "[The students] were grateful for my support and felt a profound sense of accomplishment. They felt better prepared to succeed in the job market with the new skills they had developed in my class."
The student body nominated Gardener alongside 19 other adjuncts for this award. A selection committee comprising six faculty members and students chose Gardener for the award upon careful review of his teaching philosophy, student evaluations, endorsement letters, and support from his academic director.
ABOUT THE CUNY SCHOOL OF PROFESSIONAL STUDIES
Home to the first fully online degree programs at the City University of New York, the CUNY School of Professional Studies provides online and on campus programs that meet the needs of adults who are looking for a seamless way to finish a bachelor's degree, earn a master's degree or certificate in a specialized field, advance in the workplace, or change careers.
Affirming its role as a leader in online education, CUNY SPS was ranked in the top 5% in the Nation in U.S. News & World Report's list of the 2019 Best Online Bachelor's Degree Programs. Of the institutions ranked, CUNY SPS lists 1st in New York City.
Press Contact:
Andrea Fagon
Director of Marketing and Communications
andrea.fagon@cuny.edu
(646) 664-8690