Apply Now for CUNY Winter-Spring 2022 Micro-Credential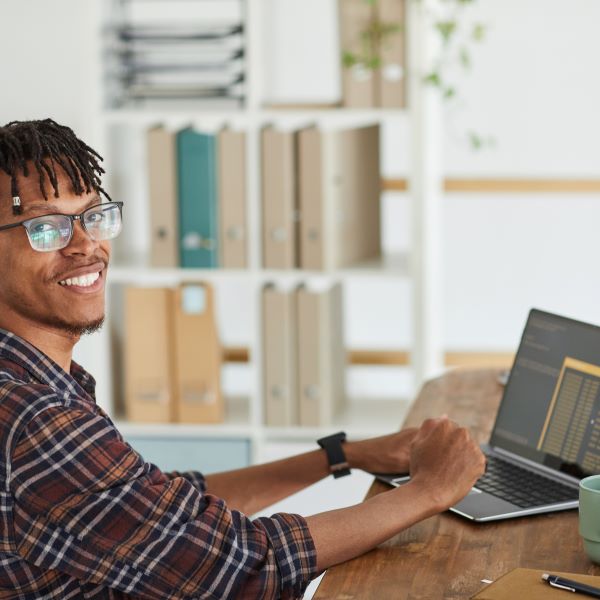 The CUNY School of Professional Studies (CUNY SPS) is excited to announce that applications for the Winter-Spring 2022 EverUp Micro-Credentials are now open through November 30!
This free 100-hour online intensive will provide undergraduate students with in-demand skills and a chance at an internship or full-time job at NY Jobs CEO Council companies, who are some of New York's largest employers. Students who complete the course will also receive a $300 stipend, access to internship info sessions, and networking.
The Micro-Credentials will be offered January-February 2022 as part of a partnership between the City University of New York (CUNY) and the NY Jobs CEO Council. The courses will include:
Cybersecurity
Software Engineering
Project Management
Data Analytics
Finance
Marketing
Systems Administration
UX Design
All CUNY undergraduates with at least 30 credits who are in good academic standing are eligible. Additional pre-requisites may apply.
Student enrolled in prior Micro-Credentials have found it provided them with a wide range of career opportunities. Sarah May, a BS in Information Systems student at CUNY SPS, is one such success story.
After completing the Micro-Credential in Data Analytics offered by LaGuardia Community College, May realized that what she learned there had directly prepared her for an internship being offered by Bloomberg's Global Data Unit. "The internship sought the exact set of skills taught in the Micro-Credential, and none of the classes I had taken so far had packaged all those skills into one curriculum: using python and pandas, connecting to a database, creating simple visuals, etc.," said May.
Following the internship, May found herself being faced with an exciting choice. "I was offered 2 roles [at Bloomberg], one in Princeton, NJ, with the diversified data support team (which is sort of a generalist role responding to and redirecting customer data queries) and one in NYC on the funds holdings and indices team (working as a data analyst on alternative investments data sets)," explained May. "I accepted the latter, and will be starting in February 2022. Both roles rely on the same skills I gained from the Micro-Credential."
For more information and to apply, visit the EverUp Micro-Credential program page.