Antonia Levy, Instructional Technology and Multimedia Manager, Receives CUNY Excellence In Technology Award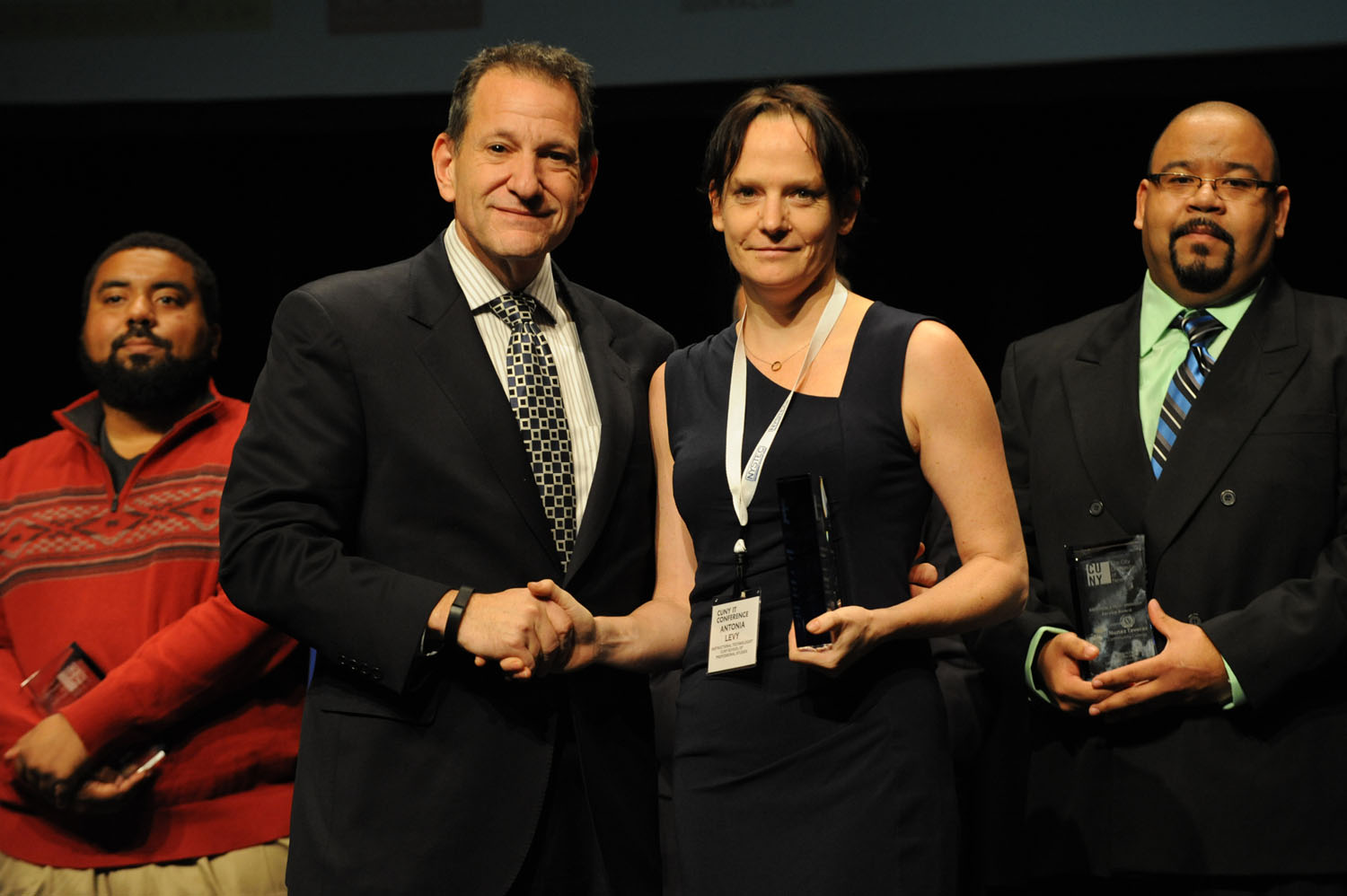 The CUNY School of Professional Studies (CUNY SPS) is proud to announce that Antonia Levy, Instructional Technology and Multimedia Manager, received the CUNY Excellence in Technology Award at the 15th Annual CUNY IT Conference.
During her tenure at CUNY SPS, Levy has undertaken the captioning of online content and repurposing of inaccessible documents for the School. Under her guidance, supervision, and participation, Levy works with members of the CUNY SPS community in an ongoing effort to make content in course sites, Student Services, marketing materials, and events, accessible to users with disabilities. Levy's unwavering dedication to her work has resulted in the acknowledgment of instructional technology practitioners throughout CUNY and the greater NYC area.
"The captioning project was the result of a collaboration among a group of colleagues dedicates to improving accessibility in teaching and learning," says Levy. "It is part of a whole range of ongoing accessibility projects at CUNY SPS, which also include the development of a self-paced workshop on University Design in Learning for all CUNY faculty and staff training on ways to incorporate the ideas of accessibility throughout all of our work here."
The 15th CUNY IT Conference examined the robust and innovative work that makes CUNY a leader in institutional technology, and facilitated the sharing of best practices for smart growth in any budget climate.