Amy Perez Promoted to Executive Director of the Office of Professional Education and Workplace Learning at CUNY SPS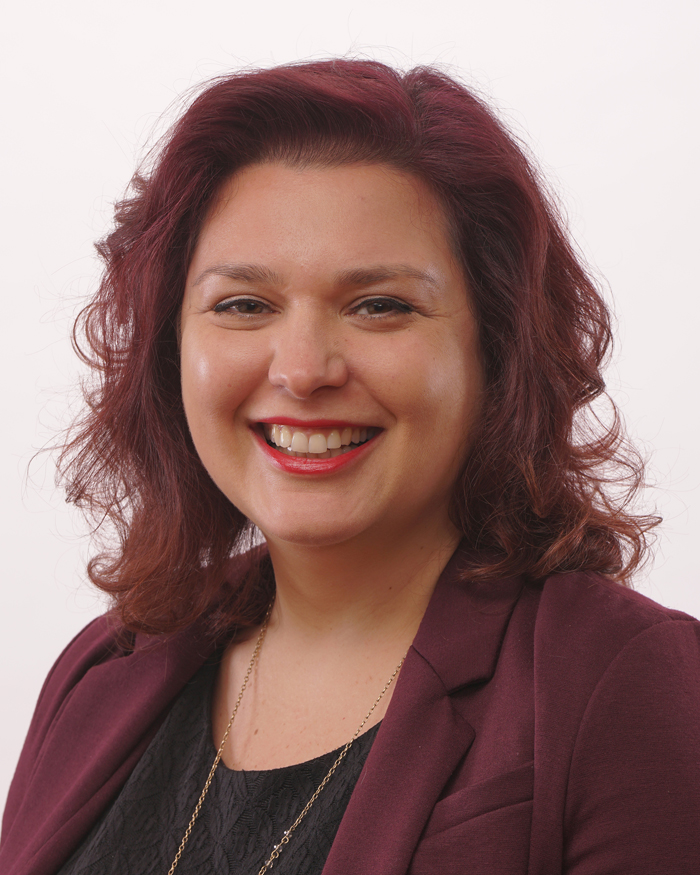 New York, NY - March 27, 2019- The CUNY School of Professional Studies (CUNY SPS) is proud to announce that Amy Perez has been promoted to executive director of professional education and workplace learning (PEWL) after serving in that office since 2011, most recently as senior program director.
Perez will be responsible for the overall leadership and strategic planning for the School's multi-million dollar portfolio of non-degree, certificate and customized workplace learning programs.
"Our professional education and workplace learning office is presently full of potential. I am excited to have Amy lead the way in thinking through how learning in the workplace and outside traditional college programs can be validated and linked to existing degrees and new creative forms of credentialing," said Tracy Meade, senior associate dean for strategy and innovation at CUNY SPS.
"I am incredibly excited for the opportunity to build upon PEWL's successes and expand CUNY SPS's support of adult learners across New York City," said Perez. "We have a talented team in place here at CUNY SPS and we will be working strategically to increase our customized learning programs to city agencies and, in turn, their employees."
Perez brings 18 years of experience in program and policy development, management, and negotiation to this new role. During her tenure at CUNY, Perez scoped and oversaw training and learning programs for the Department of Homeless Services and Office of Child Support Services, developed a Training Institute that implemented eLearning and blended learning components to educate New York City agencies about child support programs, and supported the launch of the new training program Families Forward Demonstration.
Prior to her work at CUNY, Perez served as evaluation and quality assurance director at Iris House, Inc., assistant director of the department of program evaluation and planning at Good Shepherd Services, consultant and leadership development trainer at Association of Junior Leagues International, and management consultant at Service Effectiveness Research Group.
Perez holds a BA in psychology from the University of Delaware, and an MSW with a concentration in social administration from the Columbia University School of Social Work.
Press Contact:
Andrea Fagon
Director of Marketing and Communications
andrea.fagon@cuny.edu
(646) 664-8690