ALISON STEWART TO DELIVER KEYNOTE ADDRESS AT 2019 CUNY SPS COMMENCEMENT CEREMONY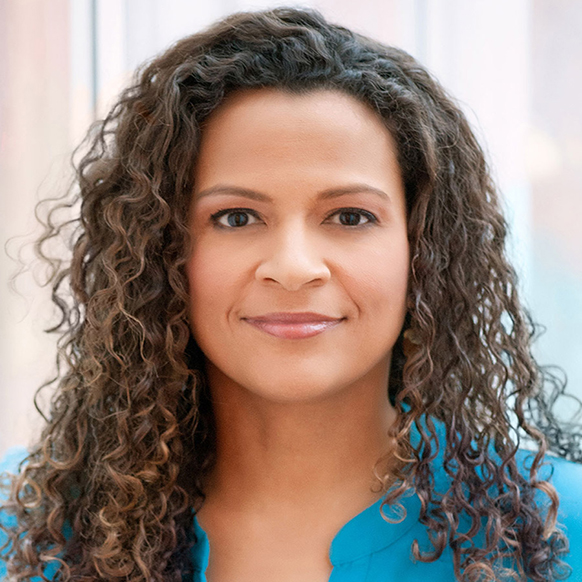 New York, NY – April 12, 2019 – The CUNY School of Professional Studies (CUNY SPS) is honored to announce that Alison Stewart will deliver this year's Commencement keynote to the Class of 2019 on Wednesday, May 29, at David Geffen Hall, Lincoln Center. A veteran reporter, anchor, writer, and speaker, Stewart currently hosts ALL OF IT, a live daily conversation about culture and the culture in and around New York City, on New York Public Radio.
"Commencement is one of the most important events for our students, who will be celebrating the culmination of years of hard work, and I am sure that the audience will be inspired and moved by Ms. Stewart's experience and insights," said Dean John Mogulescu. "I am delighted that she will be joining us on this meaningful day, and I am looking forward to hearing her message to our graduates."
During her more than two decades as a journalist, Stewart has reported for all the major national news networks and anchored her own groundbreaking and successful news programs on NPR, PBS, ABC, and MSNBC. She has interviewed newsmakers including President Bill Clinton, Justice Sandra Day O'Connor, singer/activist Bono and radio icon Howard Stern. Stewart has reported from the floor of six presidential conventions, the Olympics, and reported live from the World Trade Center on 9/11. Stewart began her career as a producer/reporter for MTV News' breakthrough political coverage Choose or Lose, for which she won a Peabody Award.
She is the author of First Class: The Legacy of Dunbar, America's First Black Public High School, named one of the best books of 2013 by Essence and Mother Jones magazines. Her most recent book is JUNK: Digging Through America's Love Affair With Stuff.
Stewart graduated from Brown University and was awarded a Doctor of Fine Arts degree from Bloomfield College in 2014. She has been active in various charities, including Dress for Success, The Lighthouse, and Chess in the Schools. She lives in New York City.
About the CUNY School of Professional Studies
Home to the first fully online degree programs at the City University of New York, the CUNY School of Professional Studies provides online and on campus programs that meet the needs of adults who are looking for a seamless way to finish a bachelor's degree, earn a master's degree or certificate in a specialized field, advance in the workplace, or change careers.
Affirming its role as a leader in online education, CUNY SPS was ranked in the top 5% in the Nation in U.S. News & World Report's list of the 2019 Best Online Bachelor's Degree Programs. Of the institutions listed, CUNY SPS ranks 1st in New York City.
Press Contact:
Andrea Fagon
andrea.fagon@cuny.edu
646-664-8690