You are here
Eldin Cruz
MA in Disability Studies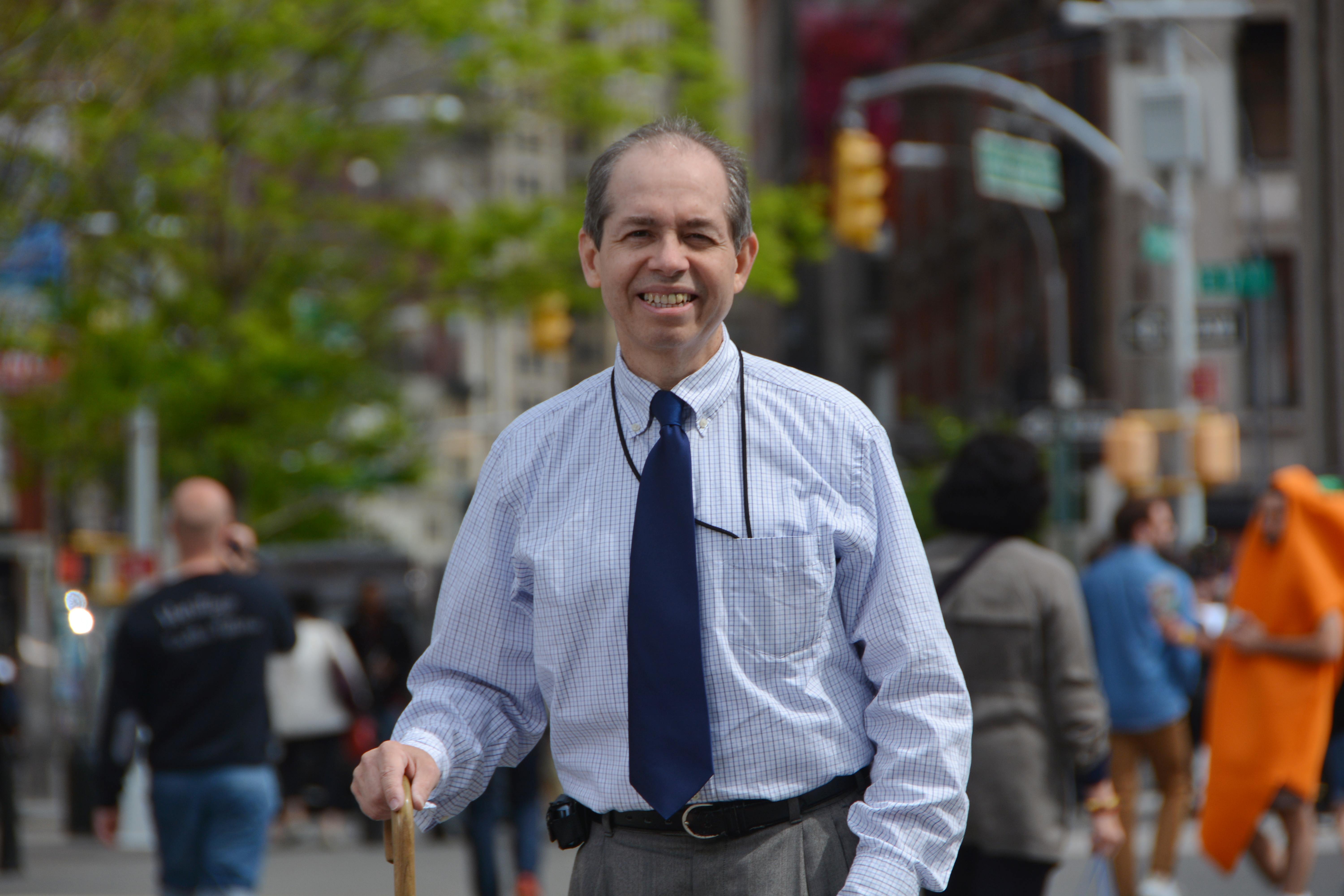 "Be prepared to study hard, to do lots of reading, to give up wasteful activities, and to challenge yourself."
In which ways does your current job relate to the field of disability studies? What is the most gratifying aspect of your job? What is the most difficult aspect?
I would like to be better prepared to help participants with disabilities. My most gratifying aspect is to see participants achieve their goals, and the most difficult is not being able to help some.
Why did you choose to earn your graduate degree in disability studies? What at CUNY SPS? 
As a person with a physical disability for over fifty years, I feel I can relate to others with disabilities and see the world from their perspectives.
What was your motivation for returning to school for a master's degree?
I was advised by someone at my present part-time teaching job that I would benefit more with a master's degree. I would also like to have advancement at my full time job.
What has been one of your favorite courses so far?  Favorite professors?
My favorite course so far is Disability and the Family Life Cycle (DSAB 603-01) and my favorite professor is Justine Pawlukewicz.
Which professional and/or personal goals would you like to achieve prior to graduation? In which ways would you like to see yourself grow as a result of your studies at CUNY SPS?
I want to achieve more knowledge on available services to help others, especially those with disabilities.
What advice would you offer someone considering applying for admission to the MA in Disability Studies program?
Be prepared to study hard, to do lots of reading, to give up wasteful activities, and to challenge yourself.
What's next for you in your personal/professional journey?
I would like to obtain employment in the field that helps those with disabilities, perhaps the Mayor's Office of Disabilities.
And here are a few quick, fun facts about Eldin:
Place of employment: NYC/HRA/FIA
Job title: Sup. II (Assessment Supervisor)
Area of residence:  Hudson Heights (Washington Heights)
Weirdest place you have studied: The Zoo and the mountains back home
Best thing about your community or NYC: Easy access to everything
What you enjoy doing in your spare time:  I like to spend time with family, especially my one-year-old grandson. I also like to take walks around the neighborhood, George Washington Bridge area, Ft. Tryon Park.