You are here
Tara Santos
MS in Business Management and Leadership
Class of 2020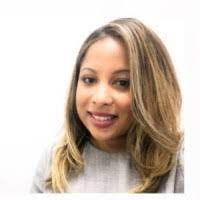 "The best piece of advice I would give would be to get involved! This will enrich your college experience. You will see how much support there is and gain the opportunity to network within the CUNY SPS community."
What were some of the most defining aspects of your time at CUNY SPS?
The most defining aspect of my time at CUNY SPS was when I served in the Student Association. This allowed me to work with a diverse group of students and faculty 1:1 and confirmed my passion in leadership and higher education.
What is the best piece of advice, or most important thing you learned at CUNY SPS?  
The best piece of advice I would give would be to get involved! This will enrich your college experience. You will see how much support there is and gain the opportunity to network within the CUNY SPS community.
Who influenced you the most? Please feel free to include anyone from the CUNY SPS community including faculty, staff, or fellow classmates.
Ohhh, this is a hard one. I met so many people at CUNY SPS that have left an impact on me. I would say Dean Mogulescu has left the greatest impact. He is the type of leader I aspire to be one day.
How has your CUNY SPS influenced your current job, and your career overall?  
CUNY SPS prepared me for my career through COVID-19, that's for sure. In a time when the world was adjusting to virtual working habits, I was ahead of the curve, having graduated from one of the best online schools out there! As an institution, CUNY SPS has confirmed my love for leadership, mentoring, and higher education.
What is the most rewarding aspect of your job?
Working in higher education, the most rewarding aspect of my job has to be working with medical students. Without a doubt.
Where do you see yourself in five years?
In 5 years I hope to be serving as a director within the higher education system.
Outside The classroom
What show/s are you currently watching? Law and Order: Organized Crime (Stabler is back!), Grey's Anatomy, & ALL the Chicago series (Chicago Med, P.D., Fire)
What is your favorite meal? Chicken Parmigiana with penne ala vodka!
What is your favorite line in a movie? "Toto, I have a feeling we're not in Kansas anymore" - LOVE the Wizard of OZ! Favorite or most recent book you read?  The Alchemist! Life is a journey 
Facebook, Twitter, Instagram, LinkedIn, TikTok, none, all? Hmm. I am an avid researcher so I like the ability to look up new places and things on Insta. I also would advocate for LinkedIn on a professional level for job searching and networking purposes
List 3 things you would bring to a deserted island? Water, food, my fiancé