You are here
Elaine Montilla
MS Business Management and Leadership
Class of 2015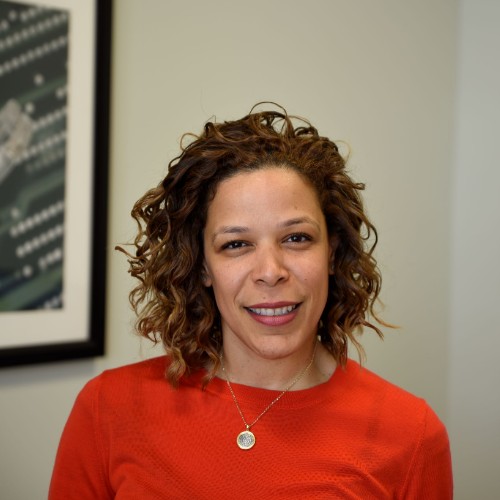 "As an alumna, I continue to be involved and try to give back as much as I can to this community."
Why did you choose CUNY SPS?
CUNY has been a huge part of my life ever since I migrated to the US in 1996. They greeted me with open arms when English was foreign to me and helped me plant my feet on the ground. CUNY SPS offered the flexibility I was looking for and helped me better balance my work/education/home responsibilities.
What most appealed to you about your CUNY SPS program?
The fact that the program was 100% online and how they integrate real-life scenarios and problems into their teaching curriculum. The faculty was able to share so much wisdom and talk about real-life experiences and not just textbook material. Additionally, my classmates were also professionals who, like me, wanted to gain as much as they could from each course and were committed to completiing projects in a timely and efficient manner.
How did you find your online/classroom interaction with other students?  With faculty?
I remember telling myself, "I can't believe I am still friends with so many of my classmates from CUNY SPS." The relationships I created are so valuable, and we've seen each other grow tremendously after completing the program. All students came from different backgrounds and offered new ways for us to see the world and solve problems. The faculty were always respectful of our opinions and the many questions we constantly asked. I felt heard and valued.
What were some of the most defining aspects of your time at CUNY SPS?
The fact that we had a counselor assigned to us from day one was a lifesaver. I received support and guidance any time I encountered an issue. It was like having a mentor from day one until graduation. On top of that, you are always a part of the family. As an alumna, I continue to be involved and try to give back as much as I can to this community.
What is the most important thing you learned at CUNY SPS?
I learned the power of collaboration and knowing that I am never alone. There were so many tools/resources shared that helped us all understand that we don't need to do it all alone. We can always rely on each other and the tools available to us. I take that with me everywhere I go, and in my career I'm never afraid to say "I don't know" or "can you show me?"
The time I spent doing group/team projects also highlighted how powerful we all are when we work together. I was able to bring this into my work life and watch my teams grow as I allowed them to ask more questions and be themselves without the fear to be judged.
How has your CUNY SPS influenced your current job, and your career overall?
I have more confidence after completing my degree. I honestly hated finance and accounting, and now I look forward to balancing a budget or creating financial reports. I was given so many tips and support that helped me realize there is nothing I am not able to accomplish if I work hard and take action. It all happens one step at a time, and I couldn't thank the faculty enough for all the support I received while completing my degree.
What is the most rewarding aspect of your job?
As an assistant vice president/CIO, I enjoy seeing technology help solve many problems that a few years ago seemed impossible to solve. With the help of artificial intelligence (AI), I look forward to streamlining the hiring process to remove current biases women and minorities face. I also want to create more personalized learning methods to assist students, especially those with learning disabilities. The traditional classroom will be transformed in ways we cannot even imagine today, and I am excited to be a part of it.
Where do you see yourself in five years?
I recently gave a TEDx talk on "The value of mentoring women and minorities in tech." I see myself combining my love for technology with my desire to help bring change to the tech world. I want to find ways to bring more women into STEM and remove biases to promote minorities into leadership positions.
Outside the classroom
Favorite sports? Favorite team? Baseball, Yankees
Favorite movie or TV show of all time? The Matrix
Netflix, Hulu, Cable, all three, neither? Netflix
Favorite NYC attraction or cultural institution? The Met
Favorite music artist/band? Merengue/Juan Luis Guerra
Facebook, Twitter, Instagram, LinkedIn, none, all? LinkedIn: https://www.linkedin.com/in/emontilla
Book or e-reader?  Favorite or most recent book you read? Both. Thinking, Fast and Low by Daniel Kahneman