You are here
Online Learning
The CUNY School of Professional Studies's (CUNY SPS) online degree programs take full advantage of emerging education technologies and interactive formats. The rich online learning environment offers students the opportunity to interact with instructors and their classmates in a number of ways including email, discussion boards, blogs, ePortfolios, and instant messaging.
Home to the first fully online degree programs at the City University of New York, CUNY SPS offers fully accredited online degree and certificate programs for students who want the flexibility and convenience of online education.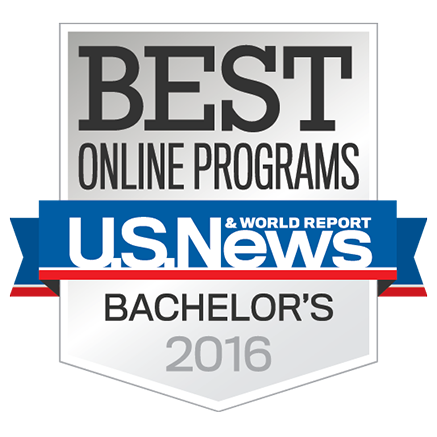 Affirming its role as a leader in online education, CUNY SPS was ranked in the top 5% of U.S. News & World Report's list of the 2016 Best Online Bachelor's Degree Programs, forging ahead from its top 15% position in 2015. Of the institutions listed, CUNY SPS ranks 1st in New York State and 11th in the nation.
The benefits of a CUNY SPS online degree
There are many benefits to choosing an online degree or certificate program at the CUNY SPS. For example, our students have the flexibility to take classes day or night and can work around their own schedules while earning a CUNY quality degree. Our online learning environment can be utilized for class work and research in any location that allows for internet access, therefore giving our students the opportunity to complete their degree programs anywhere in the country, and the world. Additionally, our low cost in state tuition rate is available to all students, regardless of where they live. And, the faculty at CUNY SPS are experienced educators and practitioners in their fields, and are experienced at teaching their courses in an online environment.
The CUNY SPS online learning experience
To see how an online class works, take a look at our video: